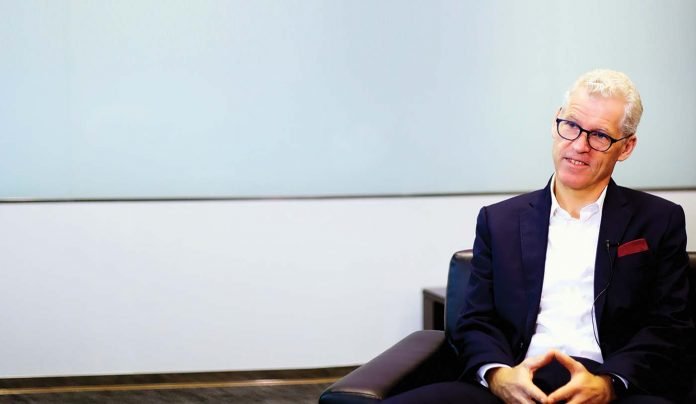 OCEAN NETWORK EXPRESS (ONE) OFFICIALLY LAUNCHED IN APRIL OF LAST YEAR AND IS COMPRISED OF THE FORMER THREE LARGEST JAPANESE OCEAN FREIGHT CARRIERS. A MERGER OF THIS SCALE WAS QUITE THE UNDERTAKING, BUT MUTUAL COOPERATION THROUGHOUT THE COMPANY HAS ALLOWED ONE TO BECOME STRONGER THAN THE SUM OF ITS PARTS.
However, getting to this point took teamwork and keeping the strong presence of the three historically significant players in the Thai market was key to success in the country. By the end of 2018, the Thai office reported that they were in some months not only maintaining the same market share of the three previous ocean carriers but were even exceeding it some months. This great news was also met with record breaking events, such as the maiden calling of the ONE Columba to Laem Chabang Port in November last year that marked the largest container vessel to ever call a Thai port.
By riding this wave of positive momentum, the company is looking forward to 2019 with their strong network, caring customer support team and forward-thinking approach to the industry. LM recently had the opportunity to catch up and speak with the CEO of ONE, Mr. Jeremy Nixon about these topics and more as he visited the ONE office in Bangkok.
LM: Welcome Mr. Nixon to Thailand, what brings you to the country and ONE in Bangkok?
Mr. Nixon: It's great to be back in Thailand again and catching up, last time we met was around the time of the integration. Here we are eight months on and we're fully up and running as ONE. Thailand is a very special market for ONE. It was big for the three legacy companies, and it's very good to be back in this market where we have a significant presence, where the whole Thai economy and our whole Thai operation is very critical to the global success of ONE.
LM: You mentioned that in our initial meeting, the importance of the Thai market and you've backed that up with an important event not too long ago, the arrival of the largest vessel ever to call a Thai port, the ONE Columba that will be utilized on the new FE5 service. What does that mean for Thailand and what does that mean for the network?
Mr. Nixon: That was such a great event. We were really appreciative to all of the authorities here that we were able to do that and to get a vessel of that size into Thailand and Laem Chabang. The FE5 service was an update to our direct Asia-Europe service that we're proud to offer it to our Thai customers. We are already well known in the Thai market for our intra-Asia service and in particular our Trans-Pacific services, but it's great to now offer a direct product from Laem Chabang to North Europe.
Recently, we've been going through a process of upgrading and we've moved the FE5 service up to the 14,000 TEU scale. The ONE Columba was one of the new vessels that we just recently launched from the shipyards from Kure. I think this gives us more certainty in the trade; it gives us good scale and good schedule reliability. Overall, it was a very important event for us, and it connects us with our European colleagues and the European market.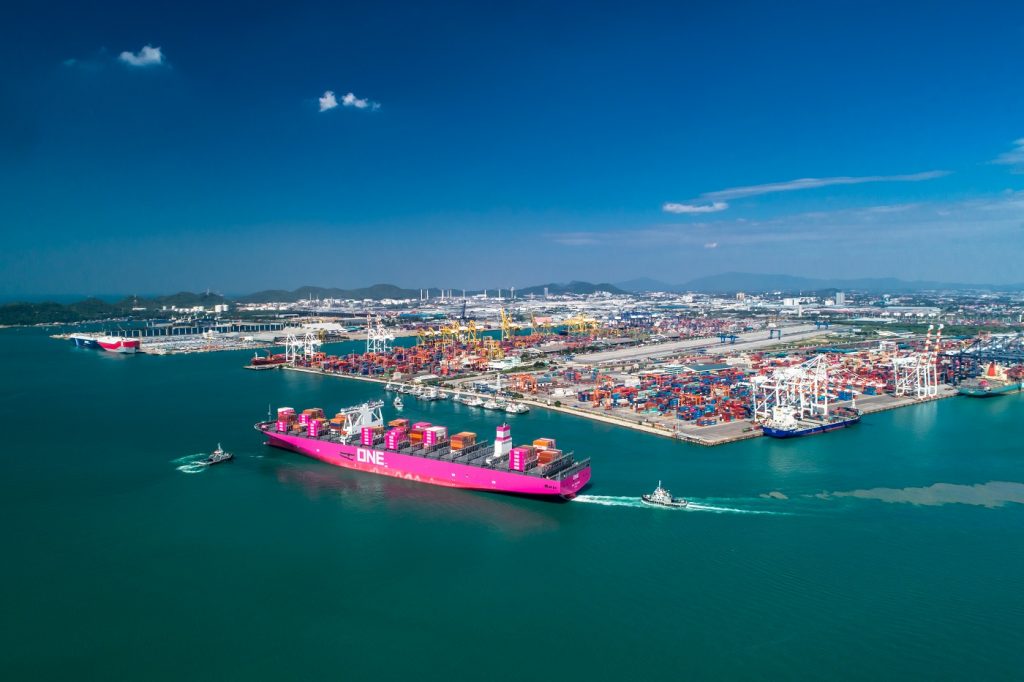 LM: Since coming to Thailand, you've been meeting with the staff, you've been having town halls and you'll be meeting with customers, vendors and terminals. What's your overall feel of the market in Thailand and how is the Thai office is doing specifically?
Mr. Nixon: I'm very pleased with the progress we've made. Likewise, in other parts of the world, we had some initial teething issues during April, May, and June, which is largely due to resource restrictions we had, but we got well past that and really our Thai team has been stable and performing very well from July onwards. Already, here we are into the new calendar year in January and we've just achieved our first million TEU of throughput as ONE. We're already back up to full production levels and full industry load factors. I think the team is very confident going forward for 2019. The Thai economy has got some challenges coming up, but I think overall, we're reasonably positive. I think the US-China trade war has unfortunately had some knock-on impact, but maybe in a positive way for Thailand. We actually may see some increased sourcing out of Thailand for the US economy moving forward into 2019-2020. Intra-Asia continues to be important, of course the automotive sector is going through some challenges at the moment. Overall, we're quite optimistic about the export/import trade for Thailand and the progress we can try to make in 2019.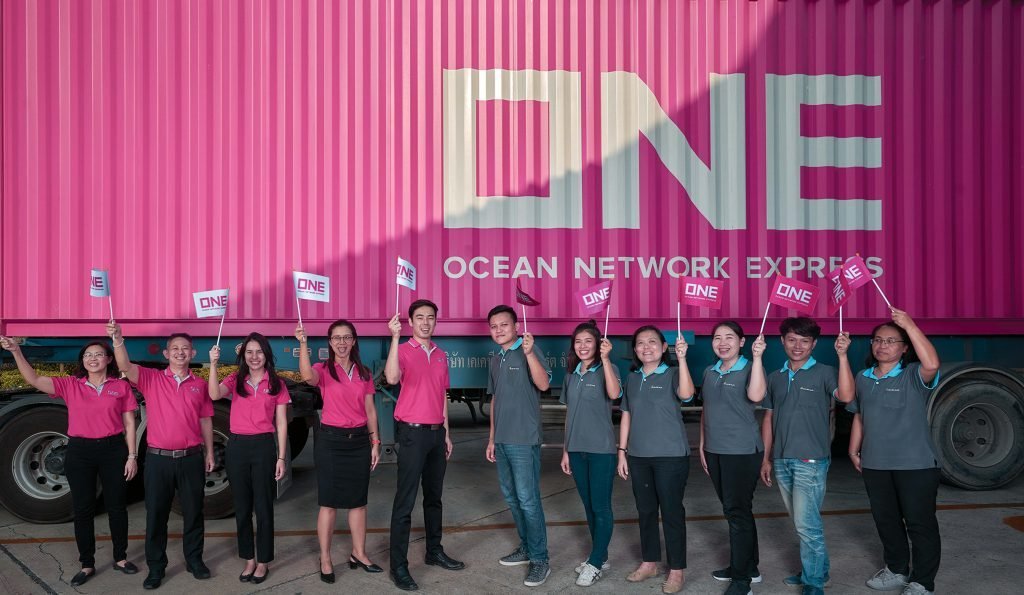 LM: The adage especially with the trade press is that whenever there was a merger or acquisition, one plus one never equals two. However, in the case of your Thai office, they've actually been able to maintain if not pick up on some market share. What does that say about the whole process of the integration and the ability of your Thai team?
Mr. Nixon: Our customers have been extremely supportive and helpful through the process. So, during April and May when we had some initial teething issues, we did lose some production, we did lose some utilization and we saw some of those customers drift away during the initial period. However, what we saw particularity during the second and third quarter was a lot of those customers coming back and now we've really regained our market share here in Thailand, but we're working very hard to continue to get the support of those customers.
We're also upgrading some of our services for 2019, to try to enhance some of the transit times, to try to improve some of the schedule reliability, and also improve our availability of reefer equipment to support the cool chain more effectively. I think we can say that we are back to where we should be. However, we're not complacent, we still have to deserve the support of our customers. We have a lot of work still to do in 2019, but I think we're in good shape. The 450 staff we have here in Thailand are doing a really good job and are very focused on the job at hand, so that's good to see.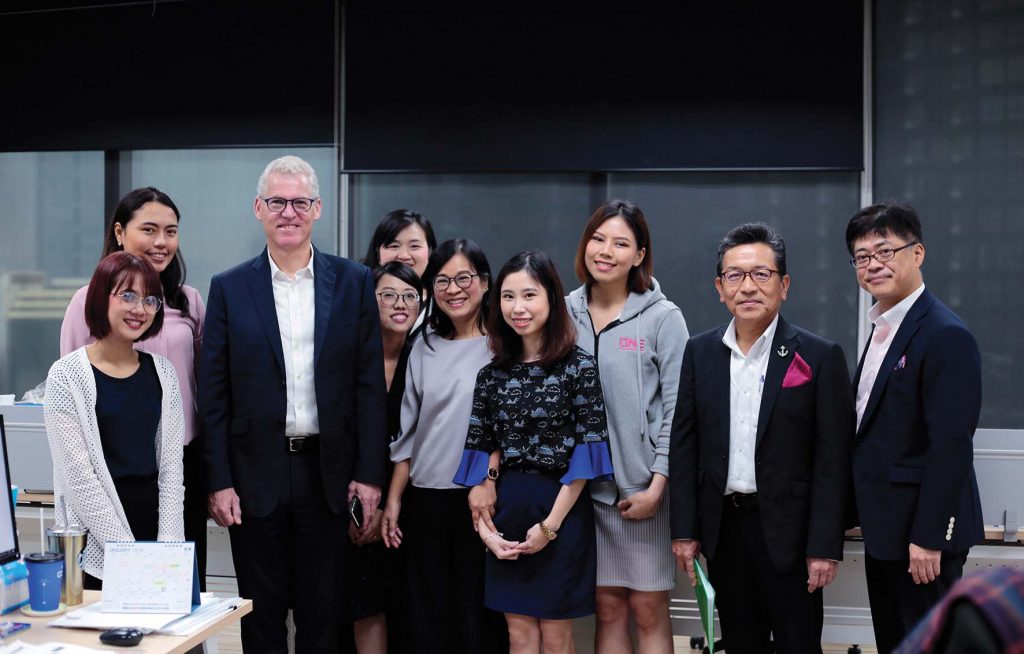 LM: You talk to many major importers, exporters, freight forwarders, what's the feeling out there for 2019? What are the trends from the big picture offices of CEO offices around the world about the global economy and just the market in general?
Mr. Nixon: I think obviously there has been a lot of political developments. Both in terms of the US and the China economy, and there are some concerns about the Latin American and European economies, but I think overall the underlying trend is still positive. The general consensus amongst the industry analysts is that we'll probably looking at a 4% growth this year globally. Some areas will be more, some areas will be a little less and that holds up pretty well against an industry supply side which is currently forecasting about 3%. So, we expect supply and demand to be roughly in equilibrium.
However, fuel prices are major component you know of the liner shipping market and industry. Fuel prices are a little bit lower than they were back in April, May, and June last year, but as the economy and political developments can happen those can be pushed up as well. We are hedging against that, as we expect that later on in the year that fuel prices will push up further, and particularly we will be moving onto using low sulfur fuel from January 2020 onward. So, there's a lot of preparation going on in advance of that, the need to stand and take bunkers at a much lower sulfur levels and the potential impact that may have in terms of higher fuel costs.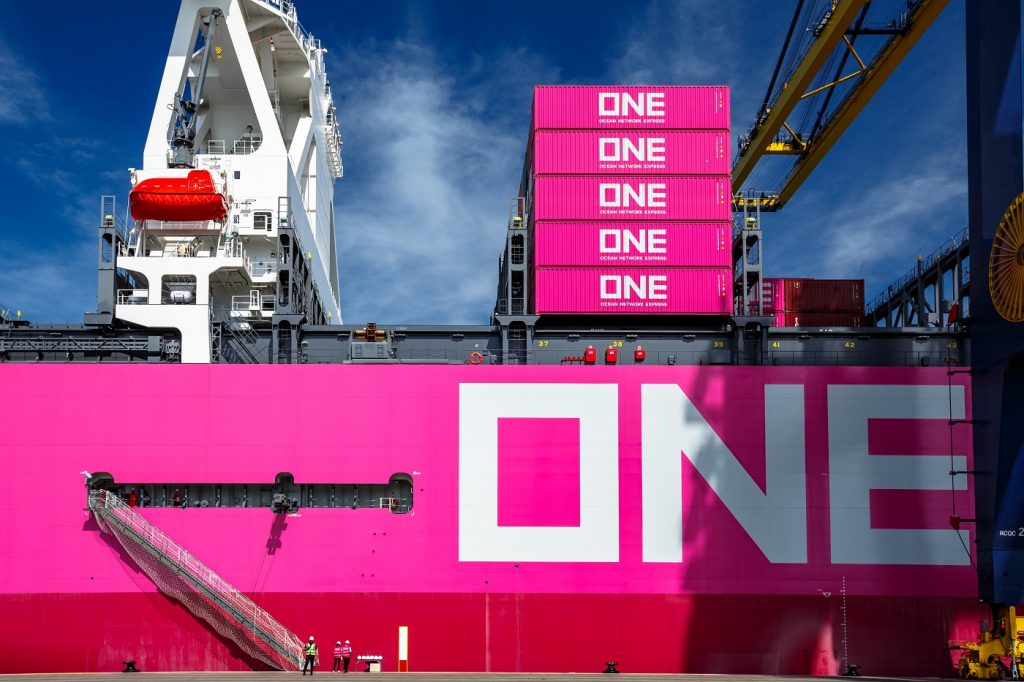 LM: Over the years, container shipping has become more and more of a commodity. Everyone is trying to figure out what we can do about that. There's been discussions in the industry similar to a FedEx, UPS, maritime integrator approach. Some people want to go back to basics Port-to-port, do you have any ideas on that and what the future of an ocean carrier would look like going forward?
Mr. Nixon: We've seen a lot of consolidation in the industry in the last two and half years. There were probably too many brands out there offering too similar of service level. We had a lot of distress on the balance sheet and that caused some financial impacts. I think the fact that we've got fewer, yet stronger brands are a good thing for the supply chain. I think what's interesting now is to see how those brands will develop. Some players are looking to widen just from the pure FCL end-to-end type product and actually go into the 3PL area and get a lot more involved on the freight forwarding side and adding value there. We respect that strategy of those particular carriers who are going in that direction. As ONE we will purely focus for the time being on the full container load, point-to-point type market. We will try to do that and execute that very well.
Coming back to what is important for the customer, I think schedule reliability is very critical. Dependable transit times and direct products are very important. Particularly, the space management and equipment management during the peak periods is critical. The ability to provide accurate invoices and be able to provide good exception management when problems or issues occur is also very critical. We're focusing on those basics and as we always say at ONE, we want to be big enough to survive, but still small enough to care to really focus on customer service and deliver the best local customer experience possible.

อัพเดตข่าวสารและบทความที่น่าสนใจในอุตสาหกรรมโลจิสติกส์ก่อนใคร ผ่าน Line Official Account @Logistics Mananger เพียงเพิ่มเราเป็นเพื่อน @Logistics Manager หรือคลิกที่นี่