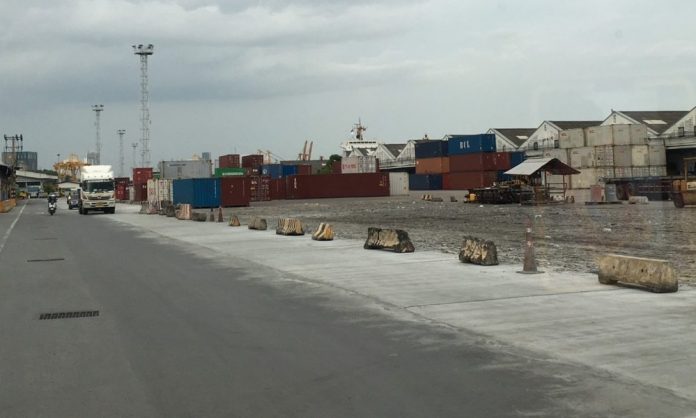 Bangkok Port has announced that they will begin maintenance on their interior roads. This road maintenance is focused on enhancing their service for their customers, reducing traffic congestion, reducing dust and dirt particles in the air, as well as bringing more safety and cheaper transportation costs to everyone.
The maintenance will take place on road number two and road number four. The exit lane of road number two will be receiving maintenance first by stripping out the asphalt and replacing it with reinforced concrete, which is more durable and able to support more weight. While both lanes of the road number four will be reconditioned to repair any of the original damaged reinforced concrete.
They will be starting with the most damaged roads, and in addition to this scheduled maintenance the Port is also planning to recondition their 11-acre truck parking lot in the future by replacing asphalt with reinforced concrete as well.