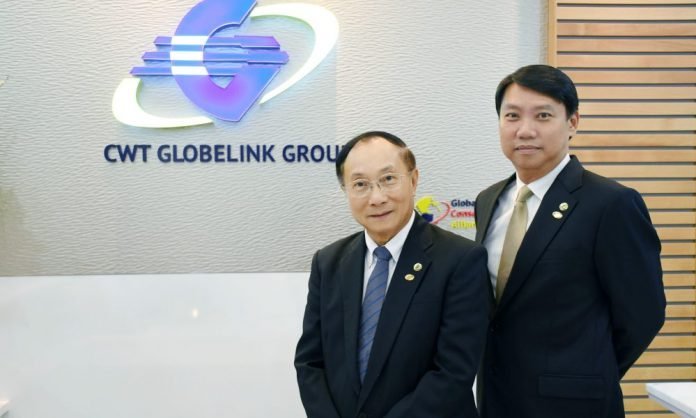 The birth of the containerization movement in the mid-1950s was a watershed moment for the logistics industry, revolutionizing the way goods were to be shipped forever. While at the core of this was the move to basing everything around a simple metal box, all of the processes surrounding this invention had change as well. It was during this time that the company CWT was formed in Singapore to help specifically with the move to containers and to support the fledgling country's efforts towards becoming a hub for international trade.
Fast forward to today, and both the company and country have grown together. Singapore is now globally recognized as a major transshipment and transportation hub for much of the world's goods. The CWT company grew to incorporate many verticals and service divisions which amongst those is CWT Globelink whom specialize in Less-than-Containerload (LCL) consolidation.
In many ways, CWT Globelink's motto, "In Unity, We Link the Globe," is indicative of the method the company uses to foster connections around the world. With a headquarters located in Singapore, the company is situated perfectly to take advantage of their location in the heart of Asia, the factory of the world.
To learn more about the company and their plans moving forward, we recently had the chance to speak with Mr. CW Tan, Executive Chairman, CWT Globelink Group HQ and Mr. Daniel Tok, Group CEO, CWT Globelink Group HQ.
Mr. Daniel Tok (Left) Mr. CW Tan (Right)
Servicing the World
Globelink is the freight logistics arm of their parent company CWT. They are a Non-Vessel Owning Common Carrier (NVOCC) that is neutral and whose customers are predominantly freight forwarders. Their main core business is focused around LCL consolidation. With a network covering 113 offices in 31 countries, Globelink has continued to grow their network substantially over recent years with many of the major global forwarders becoming their customers.
Mr. Tan explained, "We originally began operations in Singapore and soon spread throughout Southeast Asia and China. From there, we have expanded into Europe and now have a couple offices in Central America. While we don't have offices in every single location globally, we do have local affiliates that represent us. As a group, we are also a part of the Global Consolidator Alliance (GCA). With this group platform we are able to offer our customer a complete global solution."
The GCA is an interesting differentiator for Globelink as they are able to play off each member's strengths. The CWT Globelink group of companies have a strong extensive network in Asia, CaroTrans offers a comprehensive network in the USA and a group of strong European/Latin America players means that Globelink is able to offer coverage to nearly anywhere in the world. On top of this reach, each GCA member is a leading local player in the market which means they know and understand the local environment better than a foreign company would. By working together, they are able to offer the best of both worlds with the familiarity of a local company that meets local needs combined with the reach of a highly effective global network.
Part of Something Bigger
This may sound all encompassing and it somewhat is, but as Mr. Tok explained it doesn't mean they are the be all, end all. "While we are able to offer services and coverage around the globe, we only form part of the supply chain," said Mr. Tok. "We specialize on the LCL side of the business and supply chain. However, the consolidation aspect of LCL is a volume business that we handle on a global scale. Even the forwarders that are doing their own consolidation come to us for support, especially to destinations where they may not have enough volume. They have to find a solution and that's where we come in. We support global and local forwarders, which in turn means we compete both locally and globally."
In other words, Globelink's strength is not just in the individual office, their strength lies in their global network. This is why they are continuously expanding their footprint to open up new offices and are launching new joint ventures. As Mr. Tan explained, Thailand is very much a part of that strategy.
"While we have a long history of operations in Thailand, Globelink's Thailand office was officially setup about two years ago," said Mr. Tan. "Throughout our time working here we've experienced how this is a competitive market, but one with a lot of potential. Overall though, it's clear that Thai people place great value in relationships, so it's very important for us to ensure that our staff continue to maintain close relationships with our customers. I think that the main key to maintaining customers here is having someone they can trust. While price is of course going to be an important factor, we've seen time and time again where our competition would quote a lower rate than us and yet we would be awarded the cargo. Customers want someone to assist them, and someone that can help them meet their solutions and unique challenges. Our local touch and connections to the culture allows us to foster local relationships, while still being able to offer our customers global coverage."
Growing Step-by-step
With a keen eye forward towards expanding their footprint into new markets, it would be easy to lose sight of what's right in front of them. Mr. Tok was quick to point out that they are still keeping a focus on the Asian market where they have grown and been able to amass much success.
Mr. Tok said, "Our biggest strength is in the Asia Pacific region as it's our backyard. Globelink in fact did not start with global customers right from day one. We began fighting to work with local customers, and we built up our network and our services based on our strength over time. We did not depend on a single customer in order to run our service and as such, big global customers merely add to our services. With or without them we are here to stay, that's a big differentiator where a global account does not constitute a large percentage of our volume. The Asian market is generally characterized by more small companies. When you have a lot of customers your base is more stable. We are by far the market leader where Asia Pacific is concerned, and this continues to be the growth corridor of the world. We are able to tap into that, and based on this strength, we are able expand into other regions."
Mr. Tan added, "For Globelink to grow though, it doesn't mean that we'll continue only with our traditional consolidation business. We are always exploring new business opportunities. We're looking right now at working more with inland pickups for customers and offering more extended services. Also, unlike our competition, we embrace dangerous goods (DG) and offer that as a value-add service. It can be a challenge with LCL, but we have become experts working with it over time. Digitalization is a hot topic in our organization now as well. We are investigating how we can optimize ourselves through digitalization. We will of course look to continue growing our company both organically, but also from merger and acquisitions as well and we will also try to increase sailing frequencies for certain trade lanes and explore more niche trade lanes. However, above all we believe in our global network and the strength it gives us will allow us to continue connecting Asia to the world at large."
Contact : Globelink ( Thailand ) Co.,Ltd.
Globelink ( Thailand ) Co.,Ltd.
191/1 Hung Seng Huat Bldg., 10th Fl.
Rama III Rd. Bangkhorlaem, Bangkhorlaem
Bangkok 10120 Thailand
Telephone : 662 2899211
EMAIL: consol@globelink-thailand.com
Website : www.globelink-thailand.com