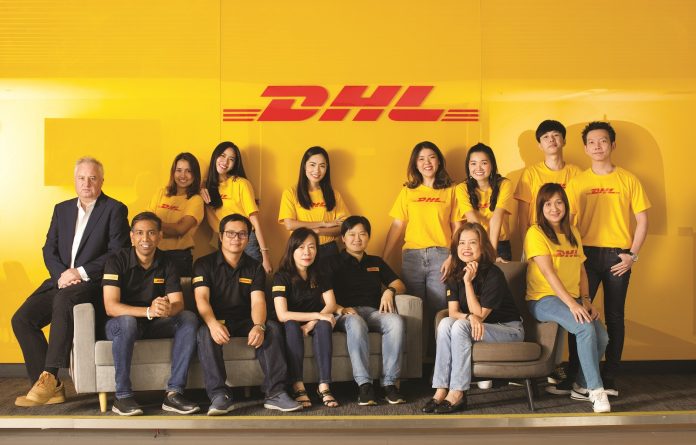 The point we're living through right now is one of the most prosperous times in world history. Markets are strong and unemployment is low in many countries. In times like these, it's the employers themselves that are quickly finding out that they need to market themselves towards potential employees, as there are often many choices available for job seekers.
As such, DHL Global Forwarding took the initiative to continue developing their business to a point where they were deemed worthy of receiving the Top Employers Institute's "Top Employer" award in Asia Pacific, as well as in Indonesia, India, Malaysia, the Philippines and Thailand.
This was the companies first time applying for this prestigious certification, and it attests to how they run their business and their achievement in implementing best-in-class HR practices by fostering a positive work environment and encouraging their employees' personal and professional development.
However, winning such an award is never easy. Speaking with Mr. Thomas Tieber, CEO DHL Global Forwarding South Asia at DHL; Mr. Edwin Pinto, Country Sales Manager at DHL Global Forwarding (Thailand) Limited; and Ms. Narawadee Dhanasettakorn, Human Resources Department Director at DHL Global Forwarding (Thailand) Limited, they explained the arduous process the group went through, and the training they've put in place to ensure that they continue to meet and exceed the requirements for truly being a Top Employer.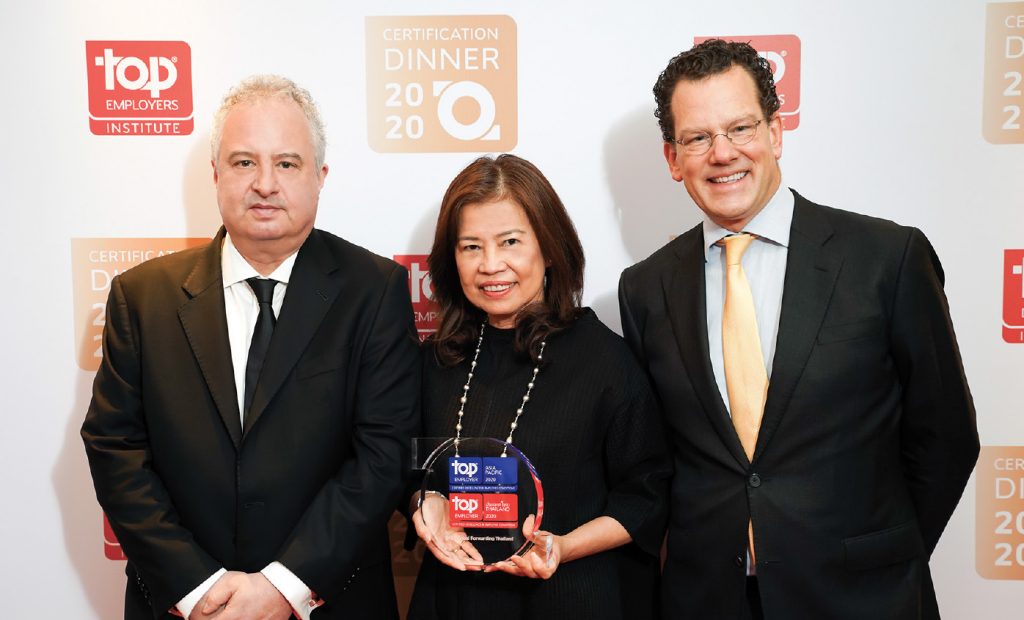 The Process
According to the Top Employers Institute, the HR Best Practices Survey addresses 600 'people first' best practices across 10 key areas, namely: Talent Strategy, Workforce Planning, Talent Acquisition, On-boarding, Learning & Development, Performance Management, Leadership Development, Career & Succession Management, Compensation & Benefits, and Culture.
The rigorous certification process is designed to identify employers who have demonstrated a commitment to continuously improve their people practices so as to build and solidify their position as an employer of choice. Experts from the Top Employers Institute have to validate and audit the survey results in adherence to specified standards before certifying an organization as a Top Employer.
Mr. Tieber said, "It's quite a tough process to get this award. It's the first time we've won and were also one of the first in Thailand, especially in the logistics industry, to be bestowed with this award. There are about 600 criteria you have to address for this award. However, it's all about consistency. You don't get the award and stop; you have to maintain the same high levels. You are also audited to ensure that all staff are on the same page. We have to be very careful in maintaining and expanding it because we want to keep this award."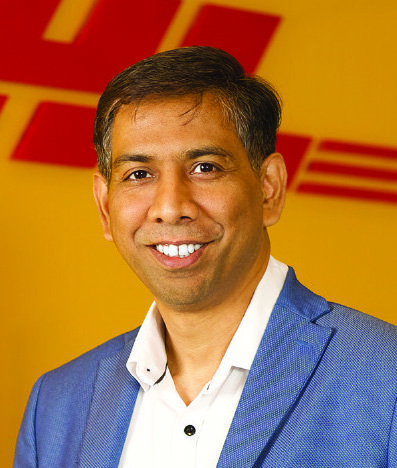 Speaking about the award and what it means to the company, Mr. Edwin Pinto said, "I see this award as an endorsement of the style of leadership we employ here. It's not easy, but we try very hard to keep our employees inspired. While we are all definitely focused on the results we have to deliver, respect for each other at the workplace is equally important. We have to be quick to appreciate good work and also to acknowledge the challenges our teams face. Motivated teams achieve great results and when this is coupled with respect at the workplace, it results in loyalty to the organization. This award in a way is a big step towards becoming a great place to work for young aspiring talent."
A Great Place to Work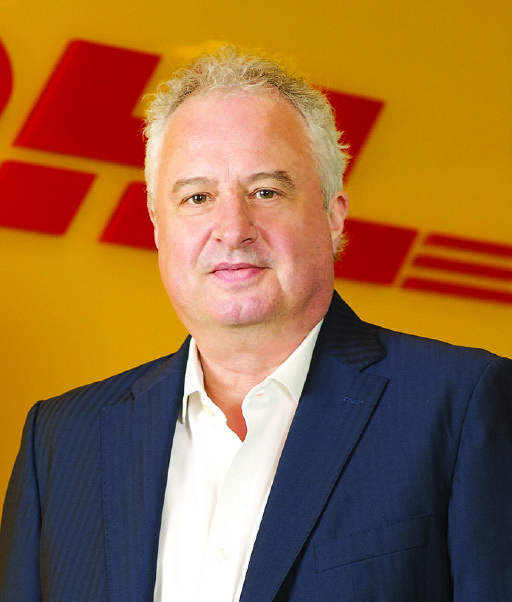 This is where awards like being a Top Employer can bring real value to an organization. As fresh talent takes their first steps into the world of business, the prominence that revolves around working for a Top Employer is a tantalizing incentive for many.
This is ever more important for industries that some may deem as being 'boring.' There is a certain stigma attached the logistics industry. It's often associated with 'dirty' work like loading and unloading boxes, but it's much more than that. Logistics is evolving more and more to being about the movement of information, anticipating what may happen next, and solving problems quickly.
Asking what he would say to convince a new graduate to look at entering into the logistics industry Mr. Tieber said, "I think a new person would quickly find out immediately the attraction of the DHL brand and of the logistics industry. There's such a breadth of scope you have working in logistics. We get to work with all kinds of commodities with all kinds of people. It's a very international job and can be very rewarding."
Getting new blood through the door is only the first step, however, as Mr. Tieber continued. "A big part about working at DHL is understanding the brand promise and what it's all about. Also, you cannot just train once or twice, it has to embedded in the processes. When new talent joins us, they go through an induction phase. For most of our competitors it just stops there, where for us we view it as continuous development. It depends on each individual new employee, but we have about many different initiatives. One highlight is the Certified International Forwarder (CIF) course which is a quick learn program on the basics of our industry, with many modules attached to it. There's an airfreight, sea freight, and negotiation skills module, just to name a few. We want to develop well-rounded employees that see the value in how we're investing into them."
Quality Talent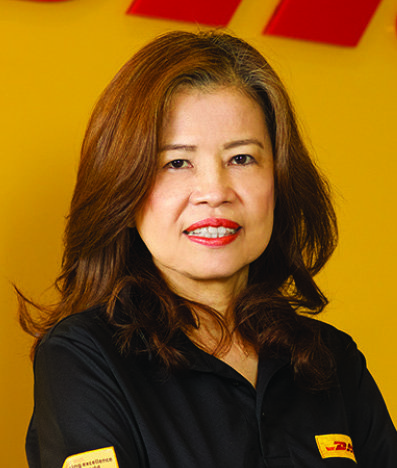 As the Director of Human Resources Ms. Dhanasettakorn has a deep understanding of what it takes to retain quality talent. She explains that it all starts with the four main core values.
"For all new employees we instill in them our four main core values. An 'Entrepreneurial' or business owner mindset being the first core value. The second core value is 'Passion' or work motivation. These two core values strengthen each other, meaning, once an employee has a business owner mindset, they are naturally more motivated to work and be a proud part of the company," said Ms. Dhanasettakorn.
"The third core value is 'Excellence' or superior performance. Every employee must have the same measurable working standard. We utilize ISO standards to assess our employees' performance. We also have an in-house tool called 'First Choice', that we use to improve our employees' performance. The last core value is 'Teamwork.' We also encourage our employees to engage in cross department training, to have a better knowledge and a better understanding of problems found in different departments. The knowledge and familiarity from such training is helps our employees to reduce cross departments cooperation issues. In addition, we encourage our executives to always leave their doors open and be ready to offer advice to staff," said Ms. Dhanasettakorn.
Beyond just training for all employees, DHL Global Forwarding is mentoring in-house to develop the talent needed for managerial roles. Mr. Edwin Pinto said, "We train our managers to follow respect focused behaviors. This includes displaying passion and energy and talking enthusiastically about company goals, showing genuine respect and concern for others. While being open and approachable is important, it is equally necessary to be flexible and able to work with a variety of different people and groups. A manager needs to be able to admit when he/she makes a mistake and be able to deliver on one's commitments and show equal appreciation for all."


He continued, "At the same time we have to be focused on our business goals. We need to be clear and up-to-date about what result needs to be achieved. Managing those who are underperforming and focusing on providing coaching and feedback is imperative for improving our company. When people do good work and achieve, giving recognition is important, and sharing those ideas and best practices with others is encouraged. We need to fix problems as soon as we encounter them to ensure we are a role model for our values of Passion, Entrepreneurship, Excellence, and Teamwork."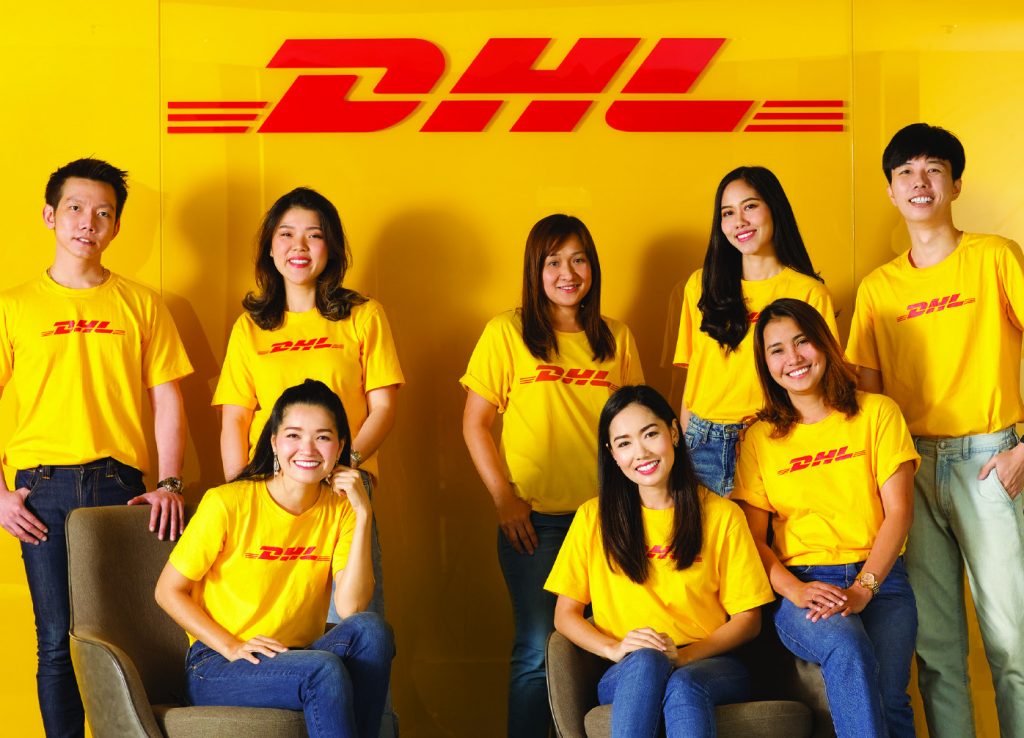 To that end, Mr. Tieber has been at the forefront of talent development for the past 25 years at DHL and has trained and mentored some of the top senior management in the organization. He said, "I'm extremely proud to have developed over the years hundreds of managers in senior positions. This is very dear to my heart and something I'm passionate about. This has been something I've done since I first came into a managerial role; picking out a few people every year and mentoring them. This isn't just for a year of two, but I accompany them throughout their career. I insist that all these people I have mentored are doing the same as I did, hopefully creating a 'snowball' effect where this web of mentoring continues. This thorough approach to mentoring and training employees and managers throughout our organization is partly why we have achieved so much, and I hope is a testament to why we continue to be a Top Employer."
อัพเดตข่าวสารและบทความที่น่าสนใจในอุตสาหกรรมโลจิสติกส์ก่อนใคร ผ่าน Line Official Account @Logistics Mananger เพียงเพิ่มเราเป็นเพื่อน @Logistics Manager หรือคลิกที่นี่