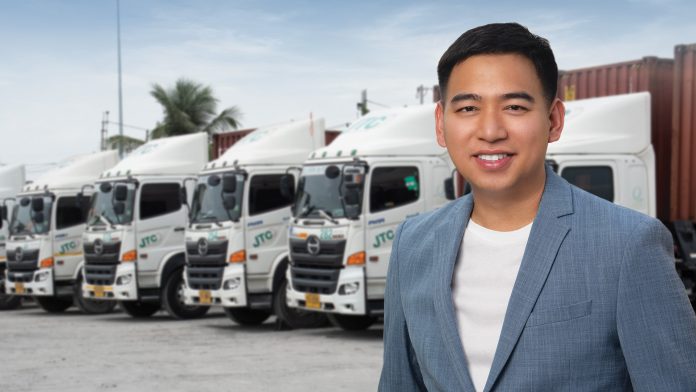 Investing tens of thousands of baht, JTC Logistics now can generate hundreds of millions and has made its way through challenges to become one of the most significant players in the land transportation industry within ten years.
They started their business with an investment of just 60,000 THB but managed to grow their business until becoming an extensive company with a fleet of 283 trucks in various sizes, making hundreds of millions in revenue in just three years.
LM would like to show you behind the scenes and explore the development path that led to the success of JTC Logistics, one of the key players in the logistics and land transportation industry, with Mr. Yonkyot Techakitpanich and Ms. Chonticha Techakitpanich, two vigorous executives who founded this up-and-coming freight forwarding company.
A Challenging Beginning
Starting from a small company with a broad vision, intensive experience, and deep knowledge in the industry, two executives led JTC Logistics to become one of the most promising inland freight forwarders. By now, many people may have heard of JTC Logistics. They may be familiar with the green-orange logo on a container tractor, four-wheel truck, six-wheel truck, ten-wheel truck, or even a flatbed trailer, especially in the route between Lat Krabang Industrial Estate and Laem Chabang Port, as JTC Logistics is an inland freight forwarding company that has been providing services with over ten years of expertise.
Mr. Yonkyot said, "Back in 2011, I was working and gaining experience in another company. During that time, the company entered into a joint venture with a Japanese company. It allowed me to attend interviews with Japanese executives to explain my scope of work. After I finished explaining, the executives said, 'If you can do all of these things, you should not be here. You should probably run your own company!' After hearing this, I found myself pondering. Then I decided to prove it to myself by leaving and opening my own company with a small initial investment, with myself as the company's only employee. That was the start of JTC Logistics."
Combining Expertise and Vision
During the first year, Mr. Yonkyot began to search for partners to reduce costs based on honesty, sincerity, accumulated experience, and broad vision.
Eventually, this small company with only one employee was trusted by customers and partners until it generated an income northwards of 8 million baht by the first year.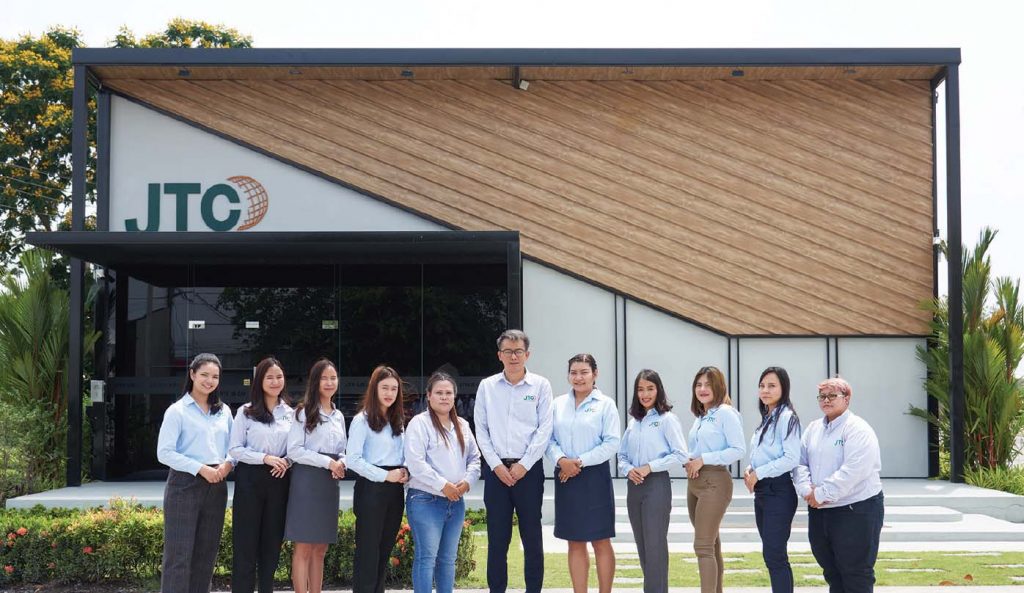 Upon the second year, his wife, Ms. Chonticha noticed that the company had grown positively. With the amount of work now doubled, Mr. Yonkyot was not able to do it all alone anymore. Accordingly, she decided to quit her full-time job and spent time taking care of all the documents at JTC Logistics, giving Mr. Yonkyot more time to manage and expand his business. Also, they have hired five additional employees to join the company. These changes resulted in the second year gross revenue for JTC Logistics, which increased by a leap of 60 million THB and continued to grow steadily.
Quality and Safety are Key
JTC Logistics has always adhered to the 'JTC, always safety first' principle in serving customers in operational and cargo safety. Selecting qualified employees is what they care about, and the company also continuously organizes personnel development training to help them reach their full potential and provide better service standards.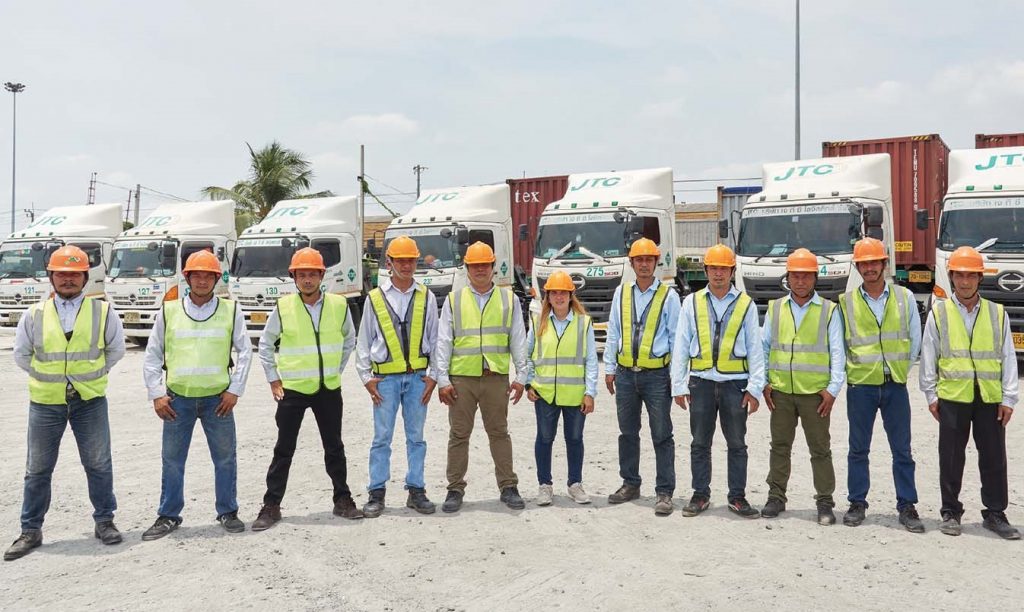 In addition, its vehicles' are regularly checked by an expert team to ensure that all of them are in good condition at all times to provide a smooth operation and the ability to safely and punctually deliver cargo from end to end.
JTC Logistics currently has a wide range of more than 283 freight trucks, including container tractor trucks, 4-wheel trucks, 6-wheel trucks, 10-wheel trucks, flatbed trailers, and also substantial cargo trucks to serve all routes throughout the country supported by the branch office at ICD Lat Krabang and its headquarters at Laem Chabang.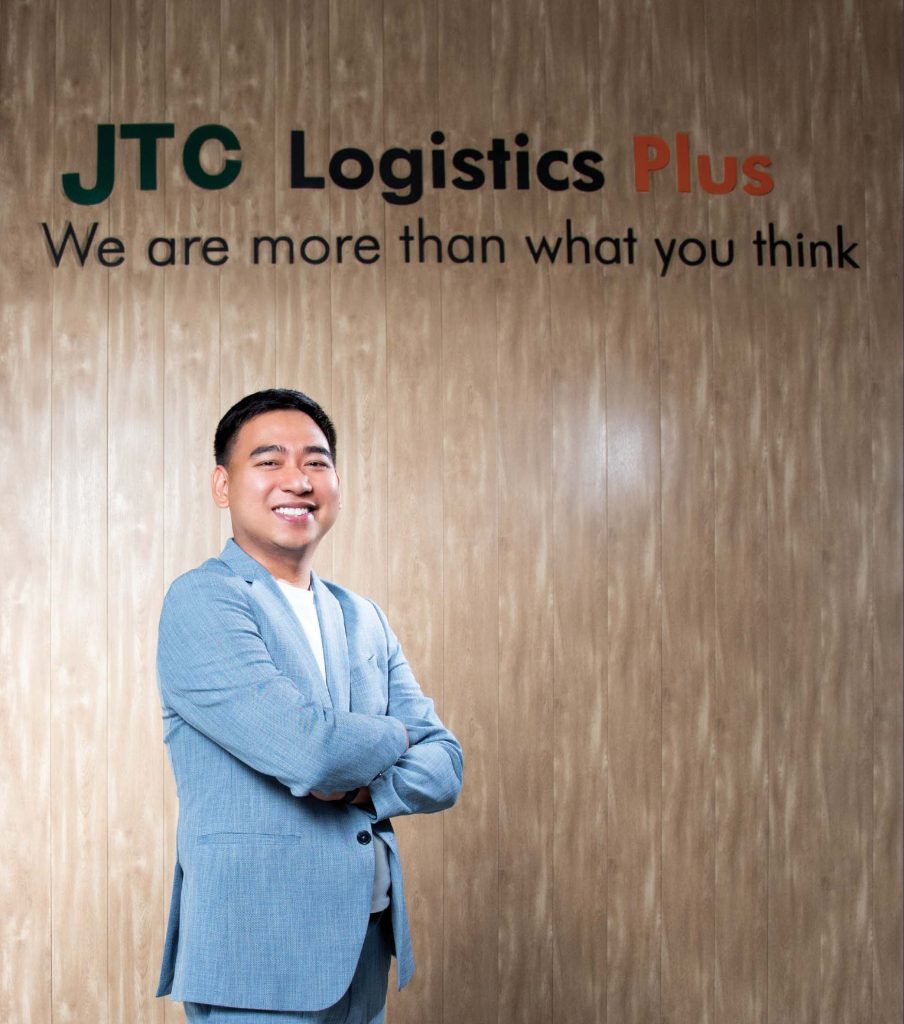 "Customers trust JTC Logistics' freight forwarding services to deliver their cargo, which is mainly consumer products, automobile parts and spare parts, chemicals, rubber, aluminum, and general merchandise including dangerous goods that require a specialized driver who completed training and has a specific driving license for dangerous goods transportation," said Mr. Yonkyot
Along with the cargo operation by experienced experts, the company has also raised confidence in product safety with its customers to the next level with the introduction of supporting technology. With TMS (Transportation Management System) on the company's website – www.jtclogistics.com – customers can track their shipment details by themselves 24 hours a day. The system enables customers to monitor their cargo status, routes, and vehicle locations in real-time along with other information such as the vehicle registration, driver's name and phone number, container number and photos, delivery time, pick-up time, and returning time at the port which will is rotated systematically. Regardless of the cargo type, customers can be assured that JTC Logistics can deliver their cargo safely to its destination without any concerns. Moreover, customers can instantly download billing documents (E-Billing) through the TMS system after finishing the delivery. All the information such as documents, receipts, and a copy of the operating sheet and delivery note will be backed up in the system in which customers can search and view the historical data dating from the last three years.
Exceeding Customer's Expectations
By serving customers under the concept of 'JTC Logistics: We are more than what you think', the company not only provides professional services according to the standards certified by the Department of Land Transport but also focuses on every problem in detail, whether it is big or small and always brings practical solutions to the table. "We do our best to give our customers absolute confidence and trust in shipping with JTC Logistics," added Mr. Yonkyot.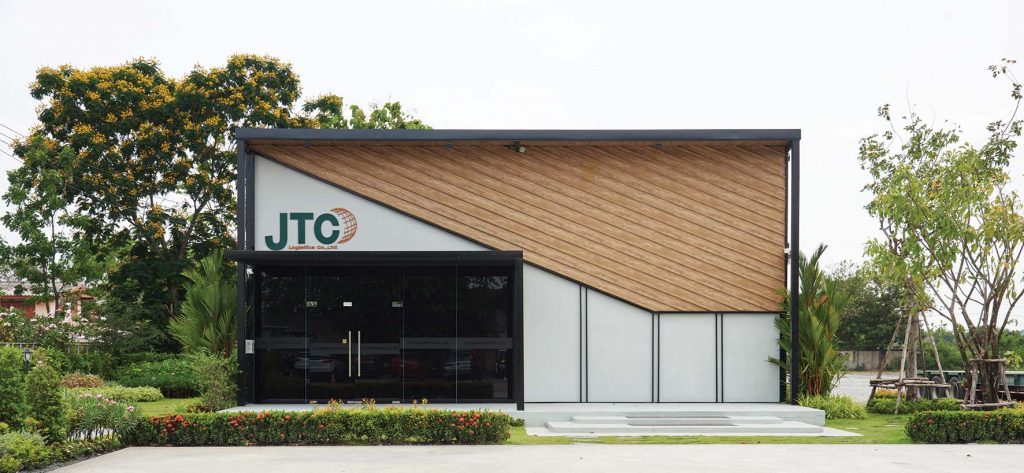 At present, JTC Logistics has two branches: the head office located at Laem Chabang Industrial Estate and the branch office at Lat Krabang Industrial Estate. However, the company also plans to expand its business into CLMV countries known to be key trading partners with consecutive high-growth potential.
Additionally, the company aims to enter the stock market to expand business opportunities and increase competitiveness. At the same time, JTC Logistics prepares to grow the business in other sectors to be more comprehensive such as warehousing, cargo handling, installing and relocating, manpower, customs clearance, and extensive cargo services. It is committed to leveraging inland transportation to be a premium service in terms of standards and service quality under the concept 'Quality over price'.
"With JTC Logistics, customers are our most important business partners, and we hope to grow sustainably together," concluded Mr. Yonkyot.
---
อัพเดตข่าวสารและบทความที่น่าสนใจในอุตสาหกรรมโลจิสติกส์ก่อนใคร ผ่าน Line Official Account @Logistics Mananger เพียงเพิ่มเราเป็นเพื่อน @Logistics Manager หรือคลิกที่นี่