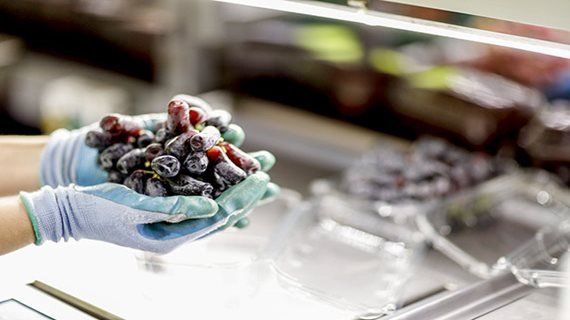 MSC has successfully loaded the first ever shipment of table grapes from Spain to Vietnam. The grapes were loaded in Murcia in collaboration with the transport company Mosca Marítimo, using Cold Treatment (CT) protocol. MSC is a leading carrier applying Cold Treatment in the Spanish market and the first company to ship table grapes from Spain to Vietnam.
Cold Treatment procedure is a chemical-free way to eliminate pests in fresh fruit that might damage the biodiversity and agricultural industries of importing countries. During CT process the fruit is maintained at a specific temperature for a set period of time. This can vary depending on the type of fruit and the country of origin.
MSC's 1,000+ reefer cargo transport specialists are available 24/7 to help customers with their transportation needs. In addition, they have developed a strong service offering and built one of the largest and most modern reefer container fleets in the world.
MSC says they are continuing to invest in the latest reefer technologies to ensure they offer our customers the optimal transport conditions for their perishable cargo.