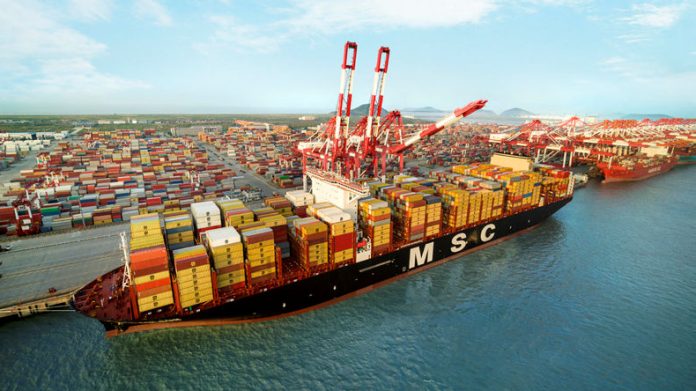 MSC were at the forefront of discussions on blockchain technology within the Geneva Blockchain Congress, which took place at Palexpo on January 20th, 2020.
A global hub for international cooperation and governance, the congress was expected to attract more than 1,000 participants from 30 countries and feature more than 100 speakers. By examining all topics related to 'from Lab to Market', with a focus on sustainability, the event aimed to promote constructive discussions between international standard-setting bodies, national governments that create legal frameworks, and private-sector companies.
During the event, Mr. André Simha, Chief Digital & Information Officer of MSC took part in a workshop entitled "Together by Blockchaining the Supply Chains". Mr. Laurent Audaz, Head of Insurances, Legal & Claims of MSC also took the stage to discuss "Blockchain & ID Technology in the Illicit-Trade & Counterfeiting Fight".
Mr. André Simha's speech, entitled "Blockchain to Shape the Future of Container Shipping" included valuable insight on how blockchain-enabled instantly available information makes it easier to view and manage shipments, documents and transactions along the supply chain. He also highlighted on how smart containers and blockchain can be combined to achieve paperless operations and reach unprecedented levels of efficiency and traceability.
While Mr. Audaz participated in a roundtable discussion with a short presentation entitled "Blockchain to Fight Illicit-Trade & Counterfeiting at Sea". He emphasized the serious risks posed by illicit trade for shipping lines like MSC and highlight how digitization and blockchaining of the whole supply chain will help tackle the issue of cargo misdeclaration adding security and safety.