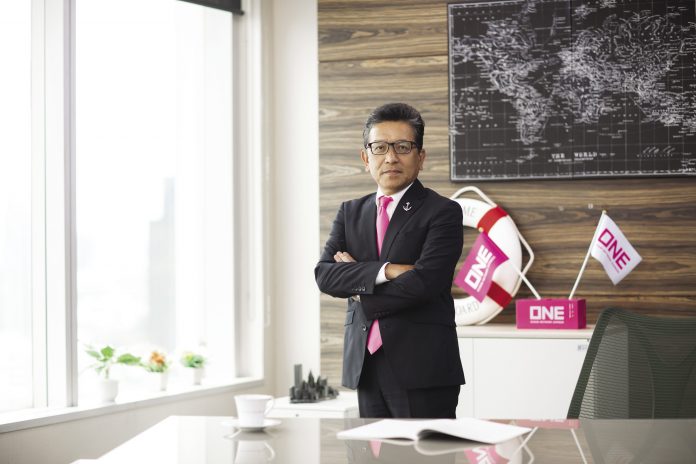 For Ocean Network Express (ONE) , 2019 was a breakout year where the international ocean carrier moved forward implementing many of their desired goals set forth from their official launch just a year prior in 2018. The melding of three legacy Japanese carriers into the sixth largest carrier by TEU volume was no easy feat, and it's undeniable that it takes time to implement the underpinnings of an organization this size.
Leading ONE Thailand through these bustling times has been Mr. Kiyoshi Tokonami, Managing Director. We were honored to speak with Mr. Tokonami as he took us through a look back though what transpired over the past two years and what's on the horizon for ONE.

Strengthening Service Offerings
Since their inception a short two years prior, ONE has established many new services including 19 direct callings. If transshipment services are added to the list, the number soars to over 50.
Mr. Tokonami said, "Our service offering has been steadily expanding since the launch of ONE to the marketplace in 2018. Across some trade lanes we hold nearly 20 percent of the market share. A highlight for us has been establishing direct services which offer Thai shippers the fastest connections to areas such as Europe and America. The reception to these has been strong and we'll continue to look towards opening more direct services in the future. For now, we've been focusing on intra-Asia where on some trades we're achieving close to 30 percent market share. We see where our offerings are resonating with customers and we'll continue listening, but we'll also be on the lookout for new opportunities."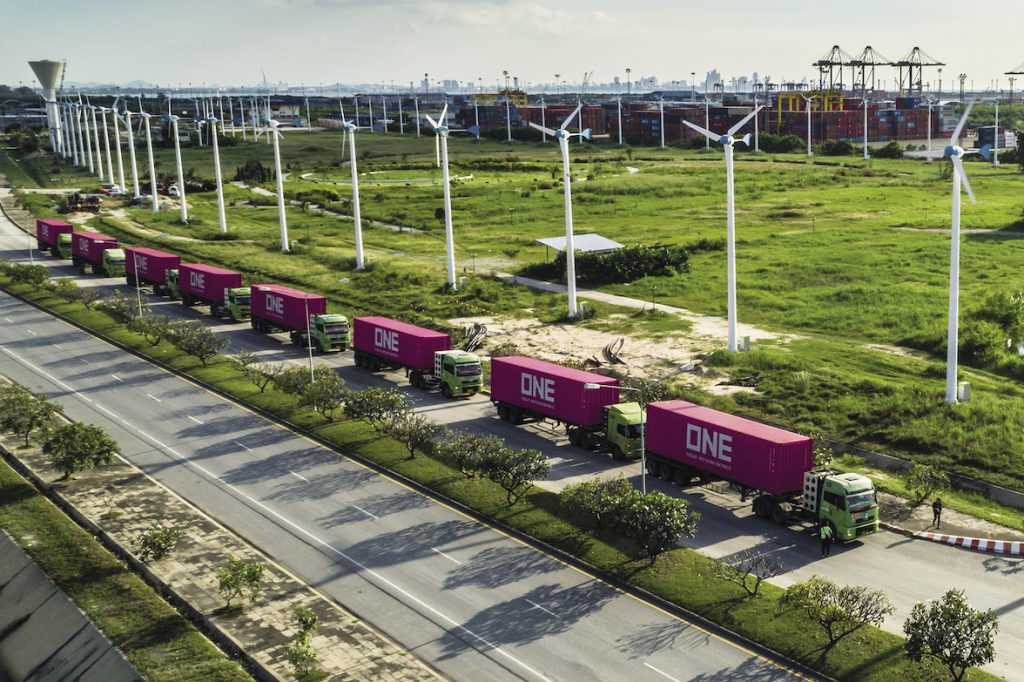 As Mr. Tokonami discusses, it's the new trade routes where he sees growth opportunity. "For ONE while we're strong on many trades, I see room and the opportunity for us to expand further into the Europe, Mediterranean and Chinese market. As a total market package, China is the largest trade partner with Thailand. The Chinese market is inherently very competitive though, and it's why we are cautiously observing where we could possibly enter further into this market. Beyond Asia, Latin America has been enticing as well as the Indian Subcontinent. These are big areas where we have irons in the fire."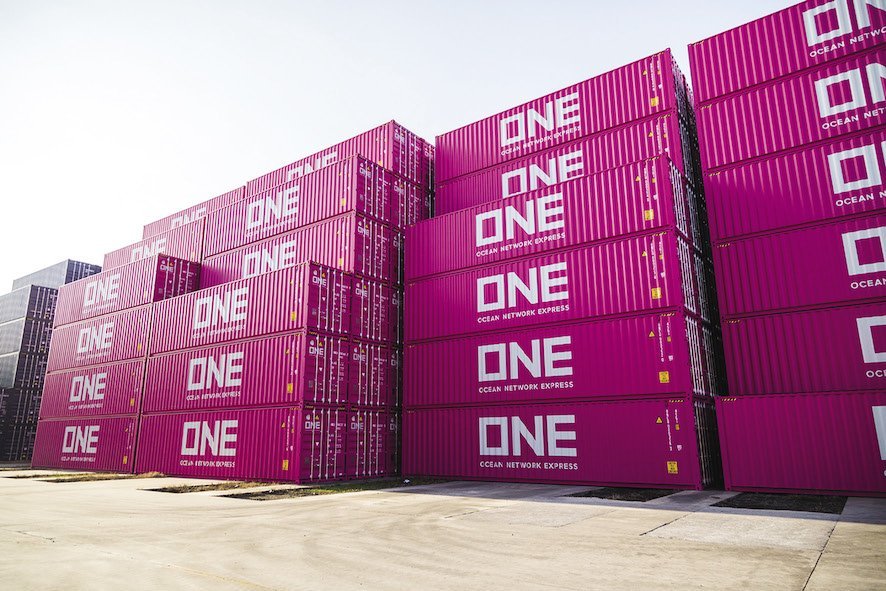 In terms of communication initiatives, ONE recently launched a 'Live Chat' feature as well. They are one of the few ocean carriers in the industry with this functionality, and its intent is to introduce a more convenient method for customers to interact with their business.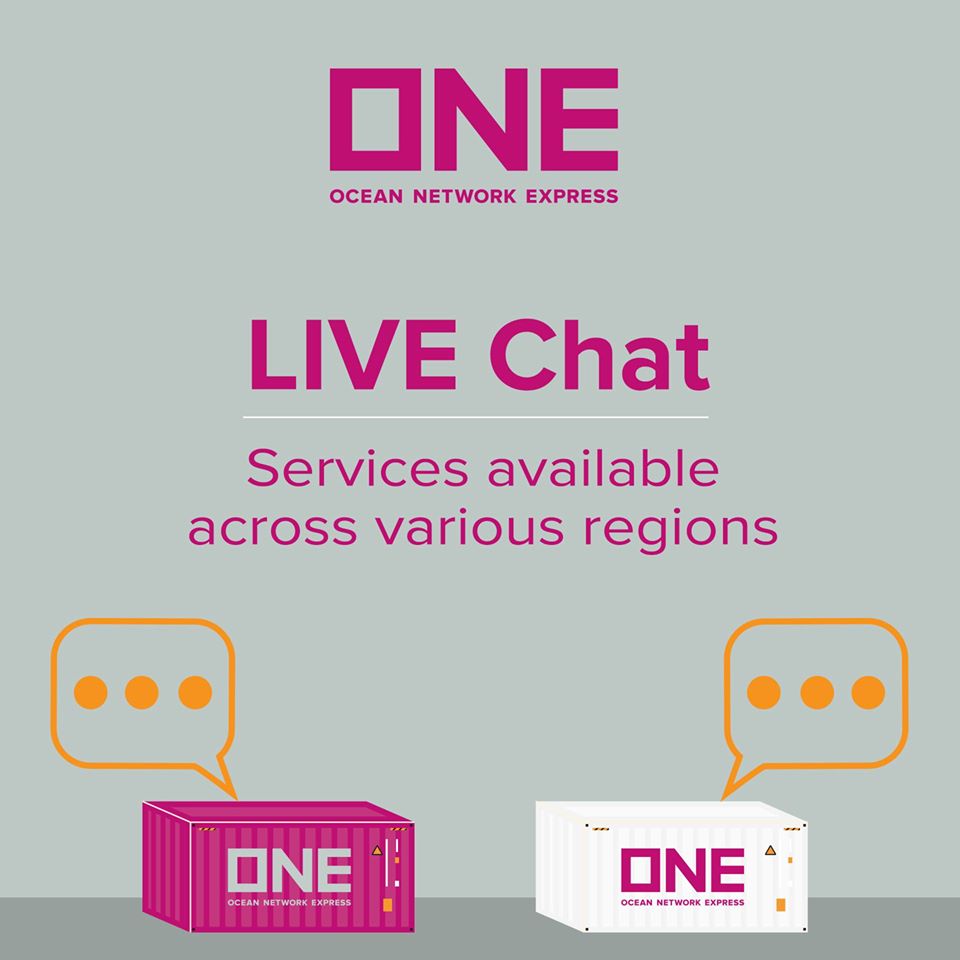 Mr. Tokonami said, "We fully implemented Live Chat on November 11, 2019 and the response has been generally positive. As a whole, ONE is trying to implement Live Chat globally, but for now it's only available in USA, Brazil, Netherlands, Hong Kong, Singapore, and Thailand offices. While the scope for Live Chat is focused on inquiries related to demurrage, vessel arrival schedule, and the like, we are readily developing this system to incorporate new functionalities to better service the needs of our customers."
Towards the 3rd Year
For 2020 and the Group's third year in operation, Mr. Tokonami describes the overarching goal as a focus on execution of the tasks ahead of them. He said, "For 2020, I want our staff here at ONE Thailand to focus on completion and execution of the tasks we're laying out before then. We plan to build on what we started in 2019 and continue growing on the services we've established. For the market, we're in a window now where we're seeing a deviation with a change in trade patterns and established industries that are beginning to wane while newer ones are springing to life. We will still continue to offer best in class services to our established customers, but I want to stress the importance of focusing on the new business chance as well. At ONE we are big enough to compete, but still small enough to care about all potential business."
" I want to stress the importance of focusing on the new business chance as well. At ONE we are big enough to compete, but still small enough to care about all potential business."
Keeping Focus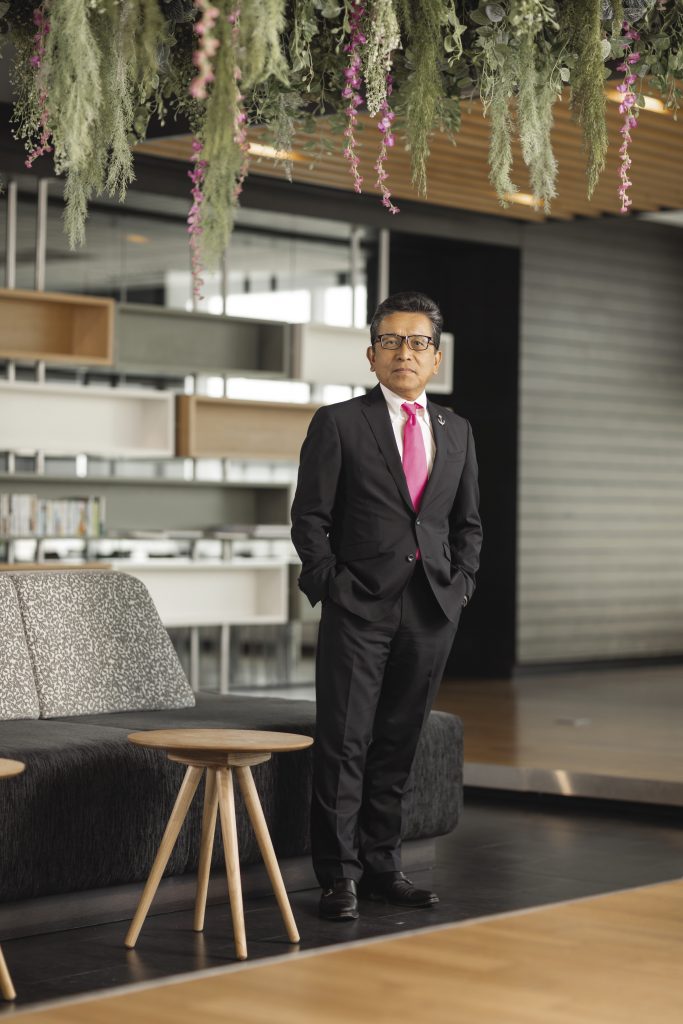 The ONE Thailand office, located at Chamchuri Square in Bangkok, is an exemplification of the way ONE looks to treat their staff. The spacious and modern office is more than just window dressing however, as ONE Thailand has learned it leads to an increase in positive feelings and productivity for those seeking a contemporary workplace environment.
"When staff are happy, they are more motivated," said Mr. Tokonami. "We recently did an internal company survey and we learned a great deal from the results. We found much of what we're doing was in line for the goals we had set to create a happy workplace, but we also found areas we could improve on. I think we have a great arrangement here that helps us to attract talented individuals, but we still have to keep the feelings of our staff in mind when we make decisions."
He continued, "I'm always asking staff to keep questioning, whether the way we're doing things is the best or not. By analyzing what we're doing, we are better able to adapt and find which path is more appropriate. Step-by-step we have been establishing a firm reputation as a company. We are on the right track in that sense. I would like to stress to all staff that for the upcoming year to practice practicality and keep a good sense of what we're trying to accomplish here. I find it best to always put yourself in the customer's shoes. If you do this, the better answer or path we should take appears. This empathy is something we can build upon and is a pillar to our strength of keeping customer satisfaction at the forefront of all our decisions."
อัพเดตข่าวสารและบทความที่น่าสนใจในอุตสาหกรรมโลจิสติกส์ก่อนใคร ผ่าน Line Official Account @Logistics Mananger เพียงเพิ่มเราเป็นเพื่อน @Logistics Manager หรือคลิกที่นี่