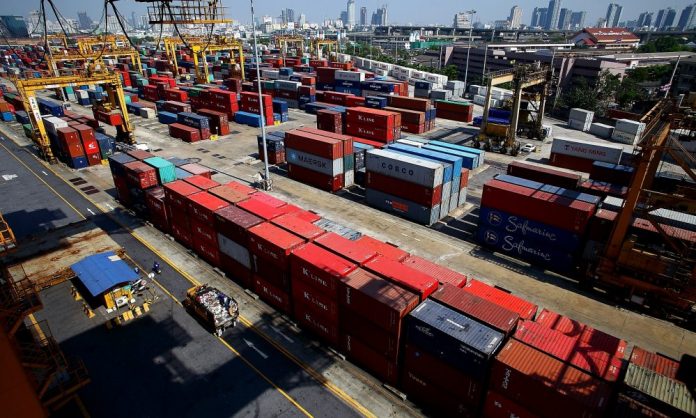 The Port Authority of Thailand (PAT) has released the container throughput performance for Bangkok Port (BKP), Laem Chabang Port, Chiang Saen Port, Chiang Khong Port and Ranong Port during a seven-month period of 2019's fiscal year (October 2018 – April 2019).
Bangkok Port had 2,181 calls (+20.63%) and a cargo volume of 12.007 million tons (-5.94%). The Port handled 835,000 TEUs (-4.09%). Laem Chabang Port also had a decreased proportion of calls, with 6,426 calls (-5.64%) and a cargo volume of 53.084 million tons (+6.01%). The Port handled 4.761 million TEUs (+3.14 percent).
Chiang Saen Port had 1,549 calls (-32.06%) with a cargo volume of 124,370 million tons (-23.29 %). Along with 645 calls at Chiang Khong Port (127.92%). Cargo volumes reached 36,076 tons (-6.41%). Rangnong Port attained 210 calls (+13.51%) and a cargo volume of 91,833 tons (83.38%).
These results show that growth volumes and performance seem somewhat stagnant. This is due in part to Thailand's economy which has been progressively slowing down since the first quarter, affected by the still recovering worldwide economic and prolonged trade war between the United States and China. However, with a new government at helm with and economic boosting policy, investors may be encouraged to make more domestic and foreign investments. PAT have forecasted around 9.790 million TEUs would be handled as a result of 2019's fiscal year performance, which would be 3% increase compared to last year.