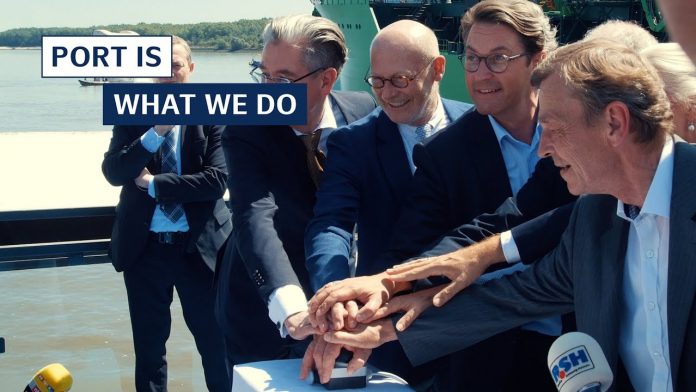 The Port of Hamburg has announced the arrival of the hopper dredger "Scheldt River" which means the deepening and widening works of the river Elbe have officially kicked off.
"This is very good news for our trading and shipping customers in the German and European hinterland and all our worldwide business partners," said Axel Mattern, Joint CEO of Port of Hamburg Marketing.
"We have waited a long time for today and are now hoping for rapid implementation," added Ingo Egloff, his Executive Board colleague.
The port is already megaship-ready and can handle the largest containerships with a slot capacity of over 20,000 TEU, as well as other mega-vessels. Suitable berths and terminal equipment make that right possible now. Irrespective of the tide, after the fairway adjustment, ocean-going ships will be able to leave Hamburg with a draft of 13.50 metres; and using flood tide, with one of 14.50 metres. For shipping, the fairway adjustment will provide one extra metre of draft and the related decisive advantages. Containerships will be able to transport around 1800 more containers (TEU) per call. The 'passing box' downstream from Hamburg will make the Elbe navigable for mega-ships in both directions without the existing restrictions.
Hamburg is Germany's largest universal port and the third biggest container port in Europe.