THE INDUSTRY
Singapore's frozen food market has been steadily growing, and is expected to be valued at USD 141.4 Million by 2024. Frozen meat products are the largest segment of the market in Singapore, accounting for more than 30% in 2016 and expected to continue growing at a healthy rate, due to the positive reception of people towards frozen meat and seafood products.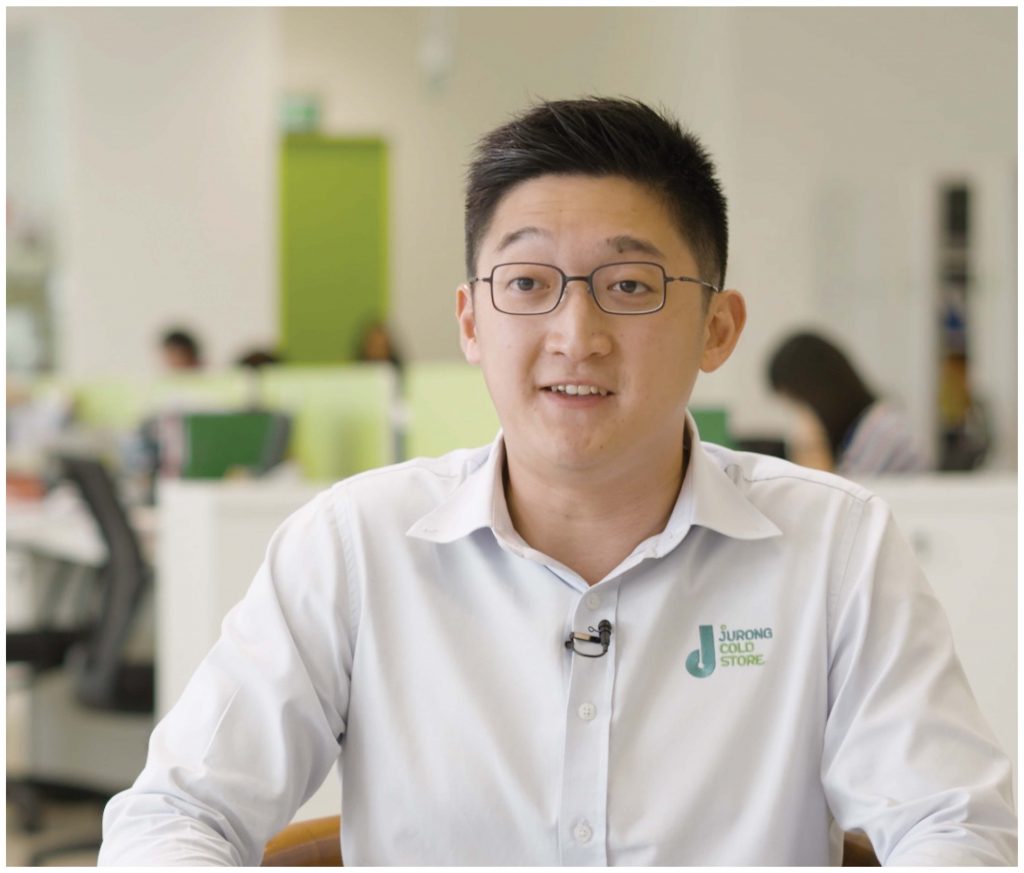 However, the cold chain Cold Chain industry faces a standard set of challenges to ensure operational efficiency, optimize inventory turns, and produce profitability in a competitive environment. Common challenges include food spoilage due to inaccurate temperature settings, equipment malfunction due to freezing temperatures, and poor cold chain Cold Chain processes.
It is not enough that key industry players only focus on building cold storage facilities. They need to be equipped with the intelligently calibrated warehouse management systems (WMS) to ensure these temperature-time sensitive products move in and out of the facilities promptly.
THE CUSTOMER
With more than 20 years of expertise in frozen products and cold chain Cold Chain logistics, Jurong Cold Store (JCS) understands the importance of having the right automation equipment and software to support the increasing demand for ultimate quality and safety of customers' food.
In order to provide a complete suite of services, including temperature-controlled storage, transport and distribution, freight forwarding, documentation for import and export as well as other value-added services such as pick and pack, break bulk, labeling, and repacking, JCS planned to build an efficient deep-freeze material handling and storage facility that is optimized with the right WMS to ensure that every product information at every stage of the cold chain Cold Chain supply line is transparent and accessible.
THE BRAWN BEHIND THE OPERATION
Positions that require working in extreme temperatures can be especially difficult to fill in the midst of a tight labor market. But when automation is tightly integrated with building design and supported by advanced management practices, it can contribute to improved efficiency while solving the labor shortage issue. With Swisslog over the course of two years, JCS built a state-of-the-art deep- freeze storage facility featuring a new automated storage and retrieval system (ASRS), the Vectura pallet stacker crane.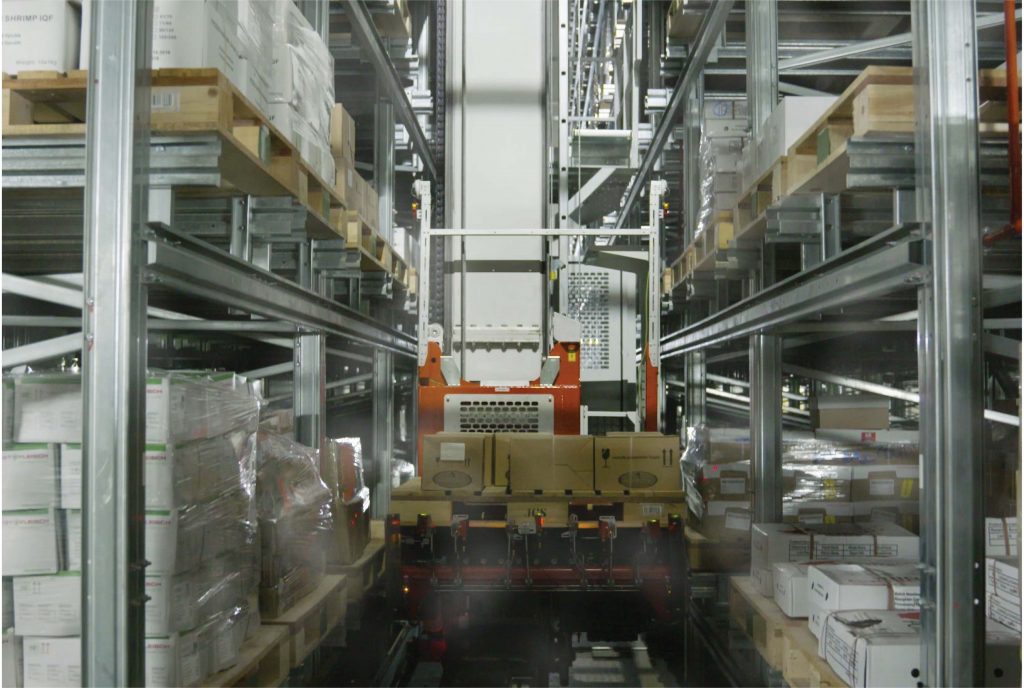 Vectura is specifically designed to perform well in temperatures as low as -30°C in a frozen food warehouse. In high buildings and where land space is limited, Vectura cranes operate at heights up to 50 meters. They are also capable of handling large and unusual loads from car bodies to boats. This technology delivers precise and seamless operations across all distribution floors—both in and outside of the deep freeze warehouse — to ensure uncompromising inventory accuracy and quality of frozen products.

As freezing temperature of -22°C is harsh for warehouse staff working there, the JCS has also adopted an automated goods-to-person (GTP) picking solution. As directed by Swisslog's SynQ WMS, the frozen products pallets are retrieved by Vectura from the ASRS freezer warehouse and conveyed to the 17°C GTP picking station. The picker who is working in 17°C, would pick the products from these pallets to 4 orders. After picking is completed, the orders pallets are shrinkwarp, scanned and conveyored back to the ASRS freezer warehouse for staging, until the time for loading for delivery. There are four GTP picking stations. By automating the order picking processes, JCS is keeping employees out of the deep freeze environment, while boosting efficiency, speed and accuracy.
THE BRAINS BEHIND THE OPERATIONS
While ASRS is the muscle of the warehouse, Swisslog's SynQ WMS is the brain that delivers warehouse efficiency. Without the right WMS, it can result in a loss of revenue due to temperature fluctuations and lack of product information. This is where SynQ comes in by providing a connected and integrated ecosystem that embeds intelligence in the operation and synchronize the performance of the automated and manual warehouse equipment in the best way.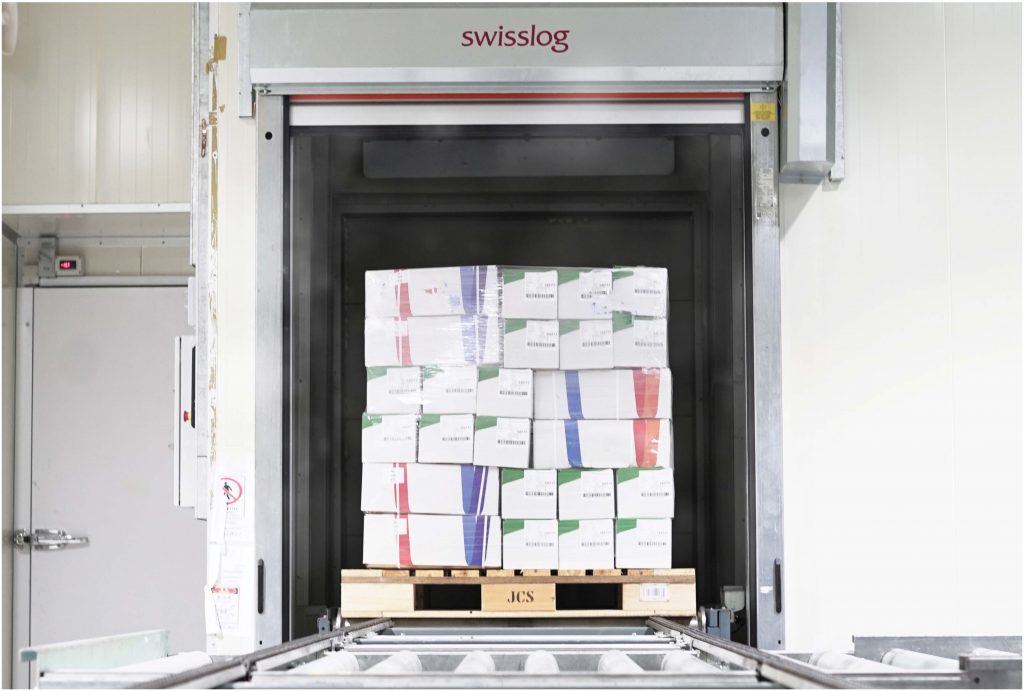 In addition to WMS, Swisslog's SynQ software suite consists of the following components, each focused on an "area of expertise" that makes integration possible:
Material flow (MFC/WCS)
Automation Control Systems (ACS) functionality
Single Point of Control (SPOC)
MFC is configurable to reflect the physical and logical distribution center layout. Its main focus is material flow control and optimization of the material handling equipment, while ACS functionality is used for communicating and control of specific material handling equipment types. Both the Material Flow Control (MFC) Automation Control Systems (ACS) is empowerd by SynQ, ensuring an efficient operation in the freezer with a comprehensive view of frozen foods movement and coordinates automation seamlessly.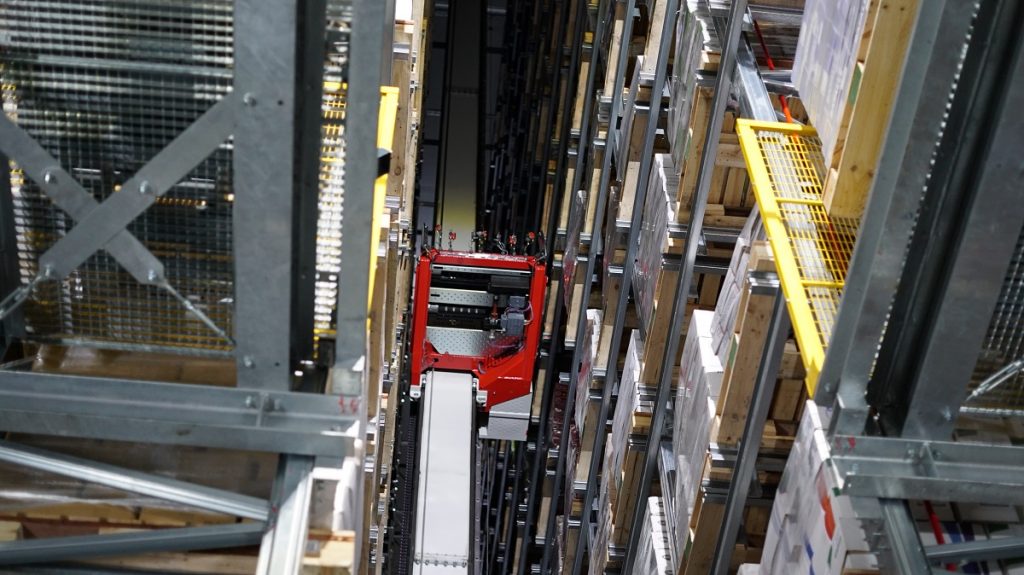 In addition to these core functionalities, SynQ features SPOC visualisation. SPOC provides simple, easy-to-use screens so both operators and managers will have a familiar and consistent way to interact with the system across the operations and with a multitude of devices, such as handhelds, tablets or voice equipment. SPOC is responsible for the visualization of the automated material handling equipment. It can visualize all physical movements on the material handling system in real time, visually alert exception handling situations and providing the status of the material handling system on a single screen at the click of a button.

As JCS is a cold storage facility, this module offers JCS the visualization to manage and control automation through the SPOC interface without the need to enter the deep freeze warehouse at -22°C. The user can sit in a separate temperature environment while being informed of real time automation status, goods information, and operation updates safely and comfortably through the SPOC interface.
BENEFITS
Having a fully integrated and automated Swisslog system has helped to optimize the warehouse for diverse SKUs, peak and lull fluctuations, and more channels of distribution, providing JCS with the high- efficiency operation that it had envisioned.
JCS today enjoys better relationships with its customers with its broad range of holistic and granular offerings, such as off-site track and trace. By helping JCS meet increasingly complex warehousing demands without additional resource utilization, Swisslog empowers the cold chain Cold Chain 3PL to deliver on its promise of ultimate quality and safety.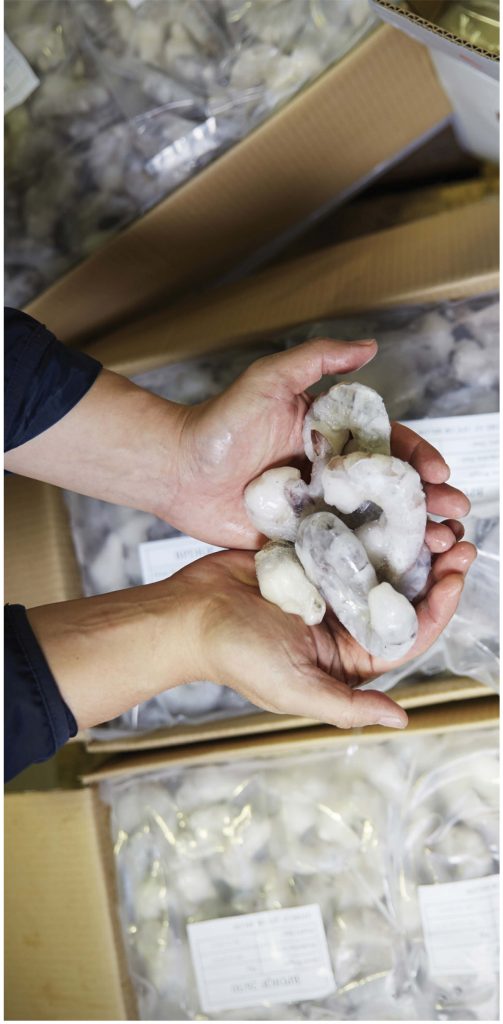 FACTS AND FIGURES
Automated Cold Chain Cold Chain Logistics
| | |
| --- | --- |
| Temperature in deep freeze warehouse | -22° C |
| Height | 35 m |
| No. of pallet storage locations | 11,000 double deep |
| No. of Vectura stacker cranes | 5 |
Picking
| | |
| --- | --- |
| Temperature in operation | 17 ° C |
| Goods-to-person picking station | 4 |
| Pallet stacker | 2 |
| | |
Material Handling Equipment
Swisslog ProMove pallet conveyor
Software
Swisslog SynQ WMS, including warehouse control system and SPOC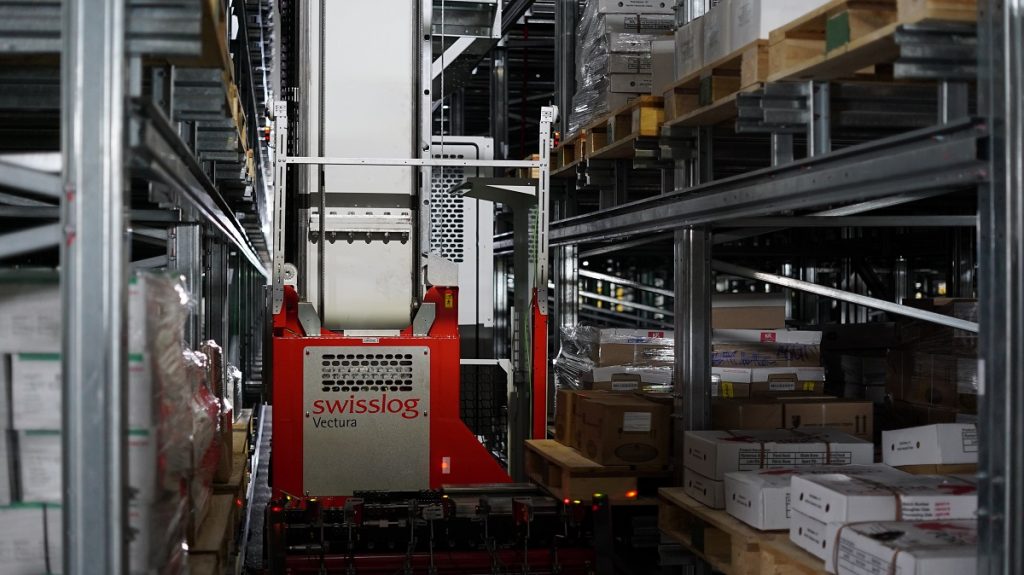 ---
อัพเดตข่าวสารและบทความที่น่าสนใจในอุตสาหกรรมโลจิสติกส์ก่อนใคร ผ่าน Line Official Account @Logistics Mananger เพียงเพิ่มเราเป็นเพื่อน @Logistics Manager หรือคลิกที่นี่