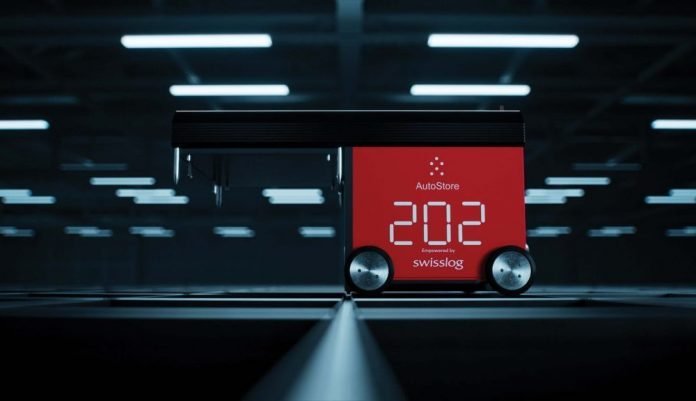 Swisslog presented their very own fully customized, data-driven software solution, SynQ Warehouse Management System (SynQ), at Intelligent Warehouse 2019 in Thailand from 24th to 27th July.
Swisslog says that their SynQ warehouse management system orchestrates the interaction of individual robotics and warehouse technologies and provides for effective monitoring of ongoing processes. By smartly integrating intelligence in the operations and synchronizing the performance of both automated and manual warehouse equipment, users can expect greater improvement in workflow efficiency and productivity.
The exhibition in Bangkok will look to highlight how this modular, service-oriented software platform for warehouse management and material flow orchestration sets the stage for a future-ready warehouse. By embracing the era of digitization companies will be able to stay ahead of their competition.
The exhibition also features Swisslog's 3D automated Virtual Reality warehouse simulation that shows a highly detailed visualization of the entire intralogistics operation. Visitors can view how a highly functioning automated warehouse boosts the efficiency of its operations and ensures maximum optimization to reduce downtime.
Swisslog says that one of their signs of commitment to the region is by implementing Thailand's first AutoStore system for TRUE, one of the country's largest telecommunications companies. AutoStore powered by Swisslog is an automated storage and order picking system that serves as a technological leap in warehousing technology. It is also the first TRUE shop to showcase innovation and high technology.
According to Dhosapon Chaiyapornparn, Head of Sales for Swisslog Thailand, "We are very pleased to implement this project at the newly opened ICONSIAM. We worked together with TRUE's designers on the store's layout. "He added, "This is our very first AutoStore project in Thailand, but we demonstrated our competence through the work that we have done in Singapore and our commitment to our customers. Together with the availability of our 24/7 software support, TRUE was impressed with our experience and trusted us to deliver their first automated shop."