PSA, a global port operator, known for its expert port management systems and cutting-edge technology, recently announced its joint venture with SCG Logistics, South East Asia's leading logistics company. As a result, Thai Connectivity Terminal (TCT) was brought into existence, as both companies plan to expand their network while elevating their service quality.
Coinciding with this historical event, we had an opportunity to speak with Mr. Goh Han Yong, Chief Executive Officer, and Mr. Charintorn Noparat, Deputy Chief Executive Officer of Thai Connectivity Terminal (TCT), and Director of SCG's International Logistics Business. They shed light on their visions for the future. Most prominently, they discussed the details of new services that have come about due to the joint venture between the two titans.
Creating New Connections
TCT has been a port facility under SCG Logistics' business umbrella for over 30 years. In 2020, SCG reached an agreement with PSA and gave the Company a brand-new identity. "We desired to make a change by announcing we have joined together to form a new alliance. With this change, our policies and direction have changed too. Therefore, we have settled on rebranding to Thai Connectivity Terminal," Mr. Noparat explained about the origin of SCG's new business.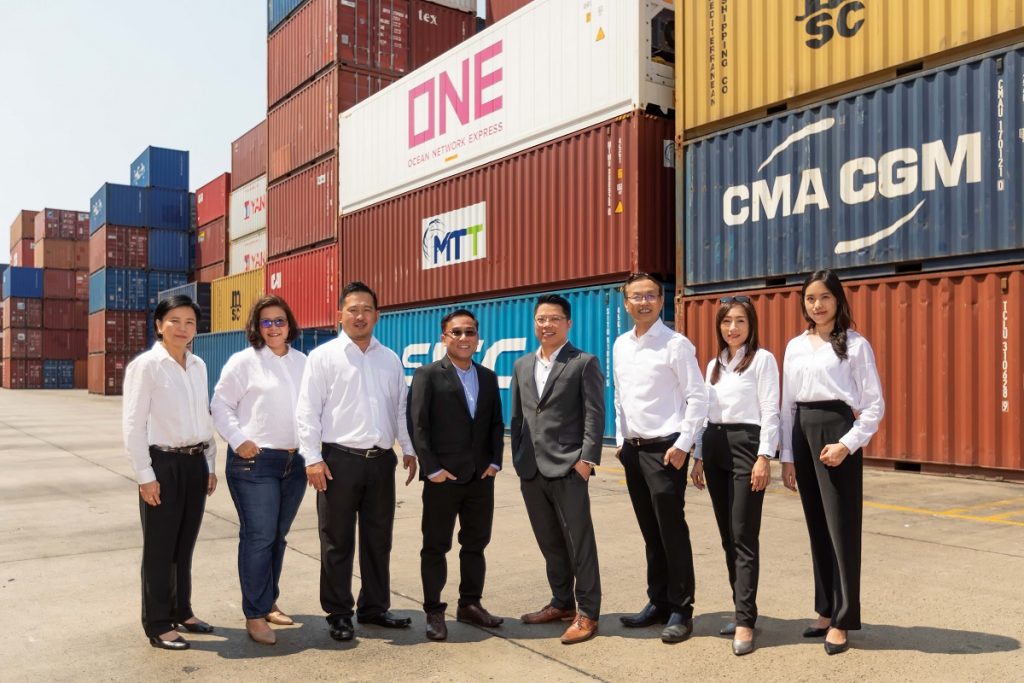 The word 'Connectivity' stems from SCG Logistics and PSA's vision, which recognizes the port as part of the supply chain, and an important piece that gives completion to SCG Logistics' services. Also, the idea aims to provide services that meet customers' demands in multimodule transportation between sea freight and ground freight. PSA's strategy aims at providing its services around the globe, and Thailand is one of the critical strategic locations for their business. Furthermore, the Company considers Thailand as a gateway to ASEAN, the Far East, and China (Qinzhou), which will eventually connect to the Belt and Road Initiative network. They have recognized TCT's potential in becoming a strategic location for distribution and transportation. Therefore, the word 'Connectivity' directly reflects SCG Logistics' integrated services and PSA's network services in the country and around the globe.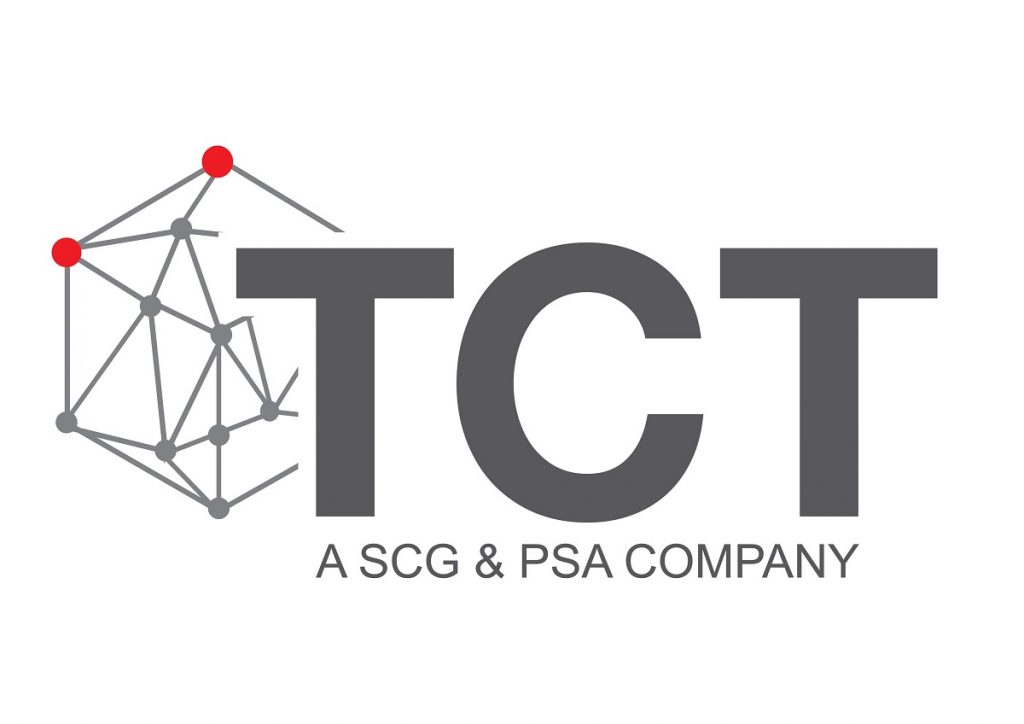 TCT's company logo features a molecular design reminiscent of a network of paths, as a reference to their reliable connections. With the text 'A SCG & PSA COMPANY' below, they are emphasizing their boldness and expertise in managing the rebranded port business.
With PSA's experience and expertise in port operations and SCG Logistics' accommodating solutions, TCT is pleased to offer their services to every shipping line, freight forwarder, importer, and exporter, from every corner of the industry.
Beyond terminal
TCT operates two ports; TCT Bangkok (Phra Pradaeng) and TCT Map Ta Phut, which became part of the Company in 1992. Located on over 19 acres of land, TCT Map Ta Phut can support conventional cargo with its adjacent terminal yard, making it the only one at Map Ta Phut capable of doing so. Many people may not be aware that they own both ports.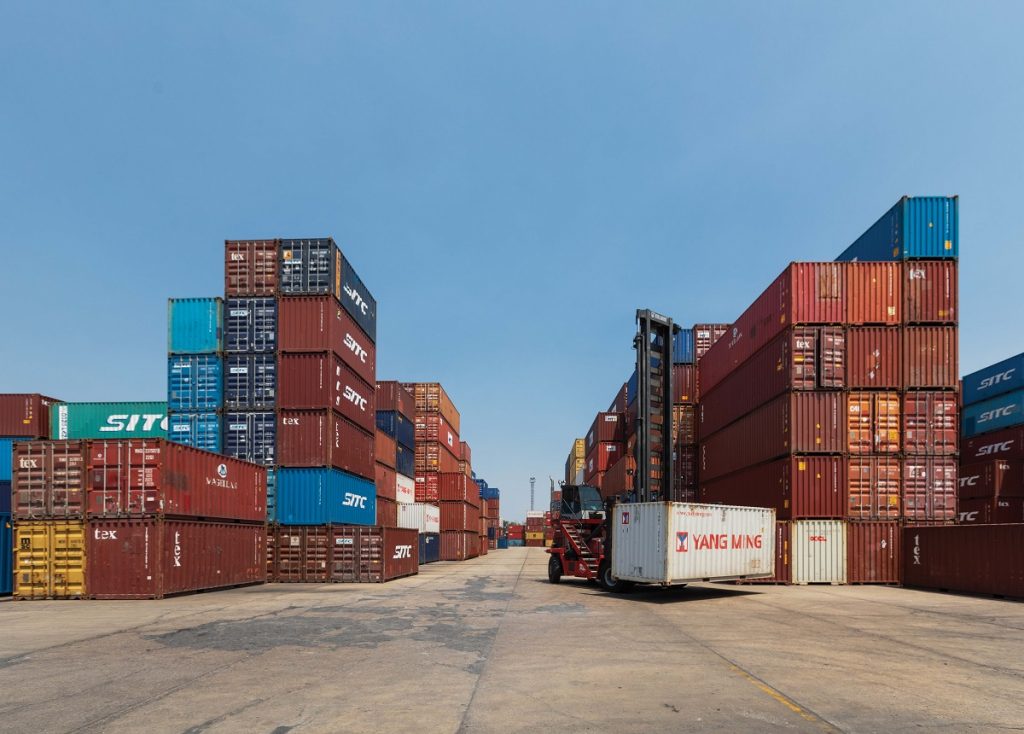 TCT Bangkok port is 20 kilometers away from the heart of Bangkok, and 40 kilometers from Suvarnabhumi International Airport. It occupies 110,000 square meters of space, which is placed near the industrial estates and connected to several regions in Thailand by road. The port divides into terminal no. 10 and no. 12.
The terminal no. 10 has over 150 meters of berth length, 8.5 meters minimum draft, and is capable of supporting Bangkok Max size vessels (172 meters). Currently, TCT provides their services to three shipping lines, which directly transport to destinations in western and eastern Malaysia, as well as in the Philippines.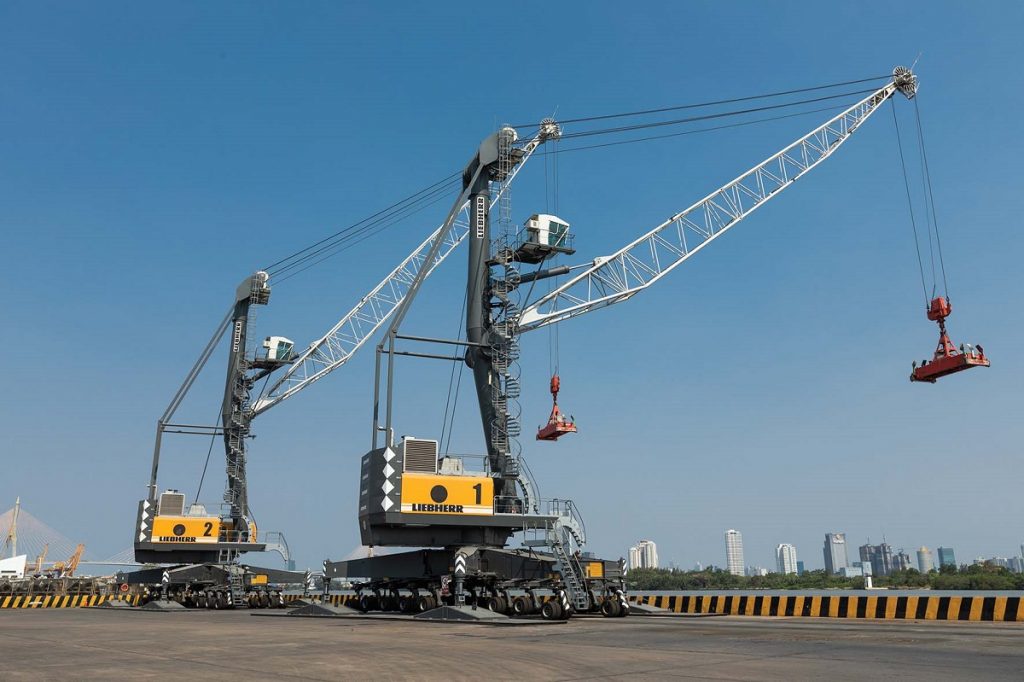 Terminal no. 12 supports barge vessels, connecting TCT and Laem Chabang Port. There are more than 12 shipping lines both in the region and globally using the services at this terminal.
Customers can make use of three warehouses on land covering 10,000 square meters, a yard and Container Freight Station (CFS), as well as container repairing and cleaning services in the terminal. All of this means they can use these services in TCT's vast operating area without having to move containers outside of the port. These advantages eliminate the expense of moving cargo and saves time for customers, differentiating TCT from any other river ports in the industry.
Moreover, TCT provides comprehensive services such as stuffing/unstuffing, freight forwarding services, customs services, and many value-added services, helping to set TCT apart from other river port operators. In addition, customers using TCT port can benefit from the integrated services of SCG as well.
To give an example, for an importer, once the vessel arrives at the port, TCT will deliver the cargo to the customer's distribution center via our truck fleet. Or should the customer wish to stock the cargo, TCT can support them with their warehouses. They also offer small-lot packing and re-exporting services per customers' requests.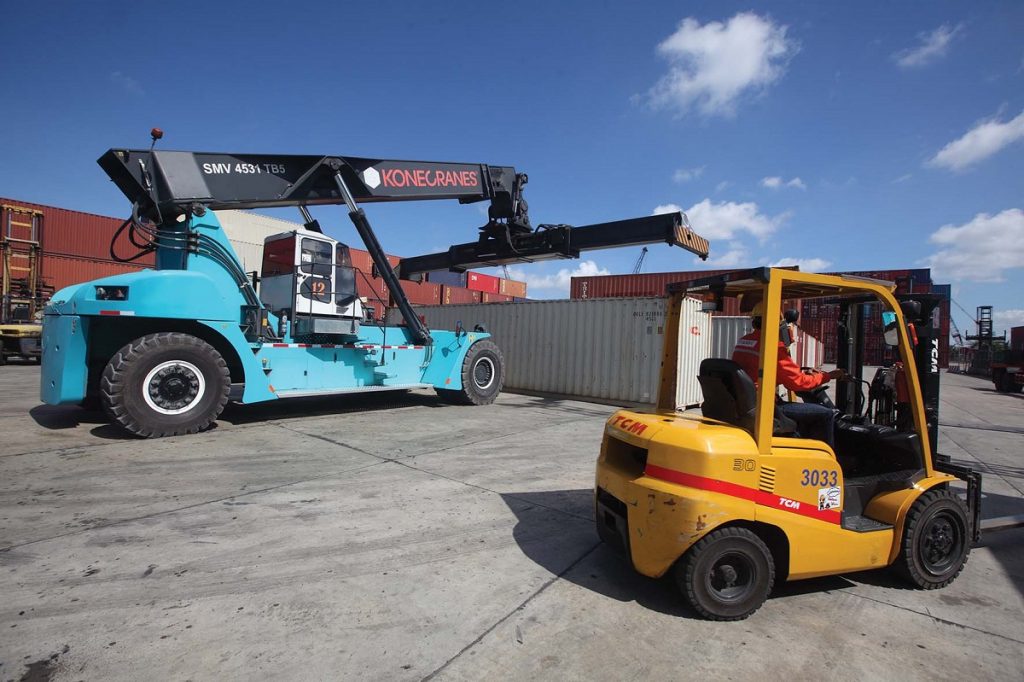 Presently, the port handles 250,000 TEUs per year and is ready to support an annual port throughput of 350,000 TEUs. To boost their efficiency and capabilities to help the growing business in the future, TCT have budget approval for over THB 70 million to develop their port's infrastructure and technology. This development project includes expanding the terminal area, optimizing the cargo yard, and entrance gates, as well as the implementation of an advanced digital operating system. The Company aims to complete the project within two years.
Seamless Solutions
Besides the comprehensive services in the port, customers can benefit from the robust network and other services from both PSA and SCG Logistics. SCG Logistics provides a one-stop service in logistics for both in-country and international delivery, covering road freight, sea freight and air freight, which includes refrigerated cargo transportation services, cross border transportation services, and express delivery services.
The Company also offers customs services, import/export license services, customs formality services, and trade & finance services. These services are enhanced by the PSA's service connections, which cover more than 50 ports in 19 countries, with the latest port operating technology and other platforms linking each system together.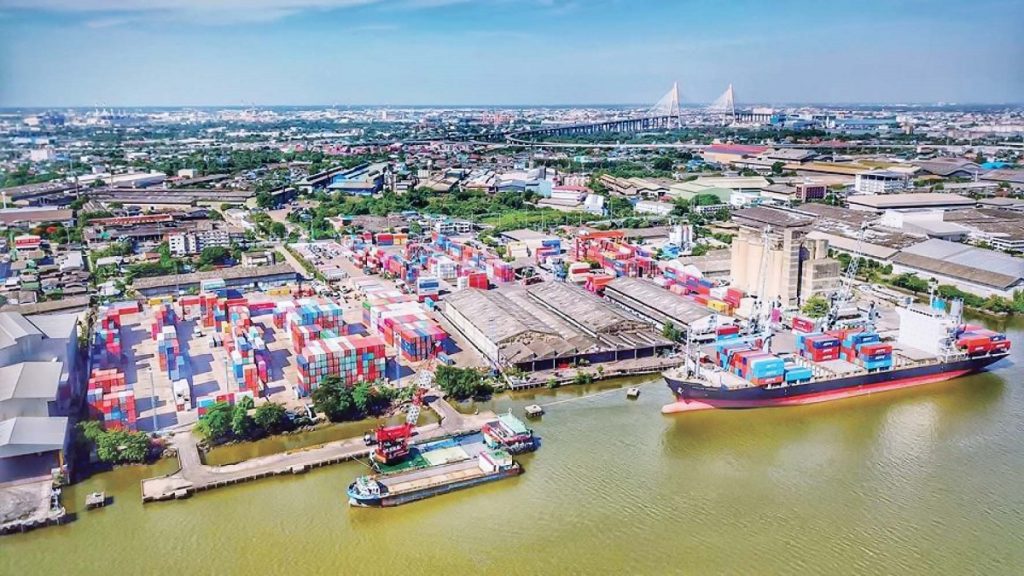 The joint venture of Thai Connectivity Terminal formed between PSA and SCG Logistics is one event to go down in history. It is a meaningful change that will drive TCT to become a global service provider network, as well as help to expand their logistics service network beyond other ports in the region through PSA's network and logistics services from SCG Logistics.
This significant change also reflects TCT's desire to reinforce customers' businesses to their maximum efficiency by seamlessly connecting customers' supply chains.
" Our goal is not just to offer services, we are determined to be part of customers' businesses and form important alliances, "
Mr. Noparat reiterated.
---
อัพเดตข่าวสารและบทความที่น่าสนใจในอุตสาหกรรมโลจิสติกส์ก่อนใคร ผ่าน Line Official Account @Logistics Mananger เพียงเพิ่มเราเป็นเพื่อน @Logistics Manager หรือคลิกที่นี่