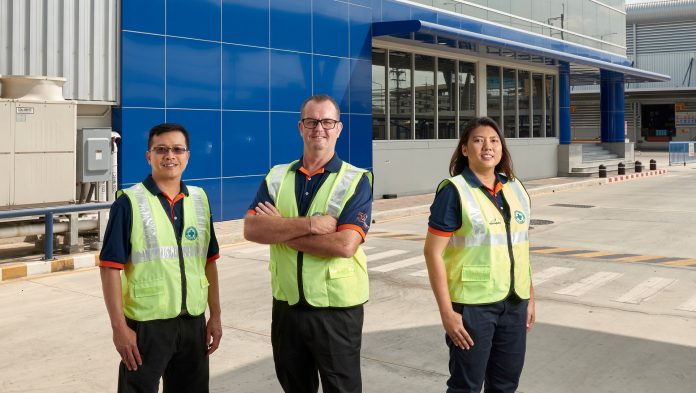 Continuous organizational improvement is a driving force behind many companies' success, especially in the logistics industry. As companies strive for perfection, Yusen Logistics (Thailand) Co., Ltd. (YLTH), a service provider who has been standing tall within the heart of Thailand's logistics market for over five decades, are pushing themselves beyond their current standards with their Quality Performance Improvement Group (QPI) team.
Led by Mr. Paul Carnell, the team is allowing Yusen Logistics (Thailand) employees, regardless of their position, a chance to step up and be part of the company's betterment movement. Mr. Carnell believes that the opinions of all employees are highly valuable. The QPI team is opening doors for employees to make real suggestions on how to improve the company. This could mean making recommendations to modernize processes for their customers, or highlighting areas of workflow which need to be updated.
To learn more about the continuous improvement strategy implemented by Yusen Logistics (Thailand), we spoke with Mr. Carnell, Head of Systems & Operational Development, Mr. Poramate Phokasemsarn, General Manager of the Systems Management (Quality & Safety) Team, and Ms. Matukorn Kantasiri, Assistant General Manager of the Continuous Improvement (Kaizen) Team, as they shared their visions regarding a better and more efficient future for the Company.
The Excellence System
Mr. Carnell, Ms. Kantasiri, and Mr. Phokasemsarn along with the rest of the QPI team are a vital part of what Yusen Logistics has branded as the Yusen Excellence System or YES. This places the QPI team at the forefront of the company's continuous improvement program.
Continuous improvement is commonly referred to by a Japanese loanword; Kaizen. The roots of this Japanese term and how it can be applied to logistics are of massive importance to the QPI team. Kaizen principles are part and parcel of the NYK Group (Yusen Logistics' parent company) culture. The team is committed to developing these ideologies as a company excellence system and integrating them across all its business sectors.
"YES ensures that no matter where you are in the world, when you deal with Yusen Logistics, there will be a baseline of quality. This can be compared to buying a can of Coca Cola™ in Beijing or London; customers can rest assured that they will both taste the same. For the companies to apply these standards and to receive the proper certifications they have links to ISO 9001, ISO 14001, and ISO 18001," said Mr. Carnell.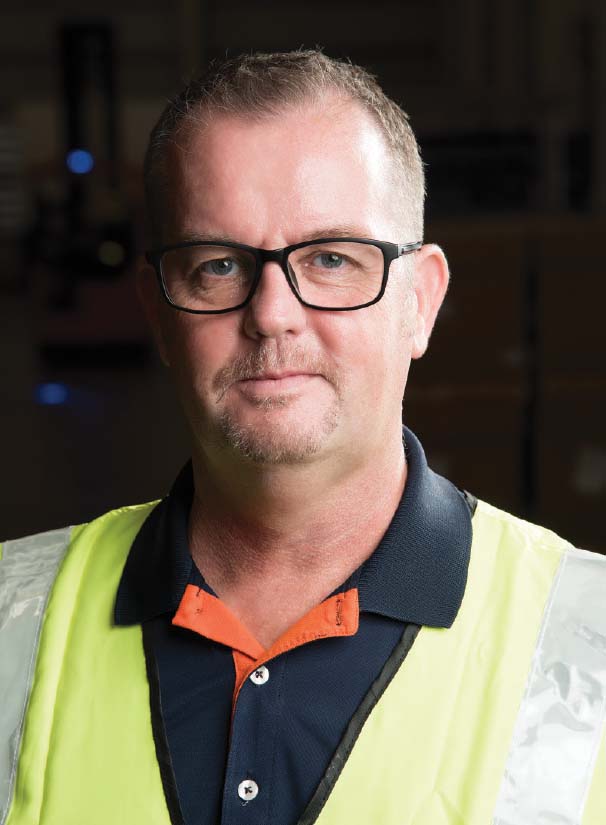 The heart of Yusen Logistics' operational optimizing initiative comprises three core elements; Gemba, Kaizen, and embracing a combination of these concepts into their corporate culture.
Gemba is another Japanese concept, which focuses on visiting the very point in the operations process where improvements are needed, or understanding on-the-spot processes intimately. In layman's terms, this means that top-level managers need to get their hands dirty every now and then, by visiting the people who are working on the shop floor and discussing how improvements can be made.
To the QPI team, it is critical that people in their company are aware that the team is not trying to force transformation or perform KPI evaluations on each person, but what they are looking for is real ideas from those people about how things can be changed for the betterment of the entire workforce. To manage this, an activity known as the Gemba Walk takes place, that takes management to the front lines to look for waste and opportunities to practice Gemba Kaizen or functional workplace improvement.
"We have a system called BBS or 'Behavior Base System', an improvement system that offers advice to operators in a positive way, rather than via a warning or penalty. For instance, when a forklift driver is driving too fast, we would explain to him or her with kindness and alert him or her to the risks of driving too fast. We have adopted this system and implemented it into our transportation and warehousing department," explained Mr. Phokasemsarn, as he discussed what the team refers to as the 'Company's Safety Culture', a positive-attitude optimization program which is part the Gemba Walk.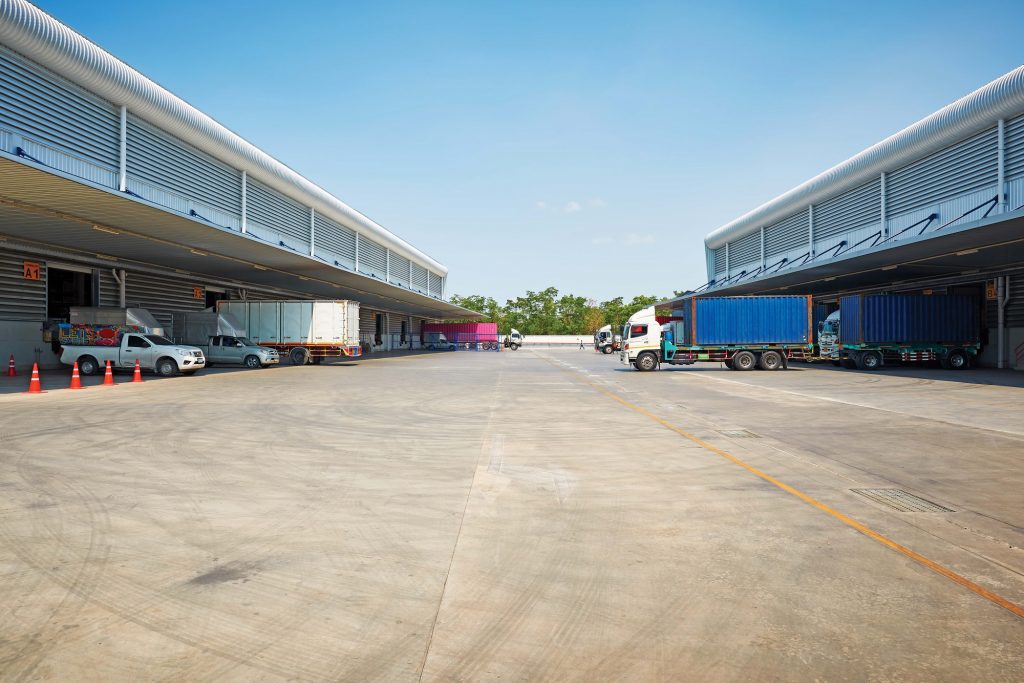 Yusen's Base Standard
Yusen Logistics (Thailand) has divided this plan into four aspects: 1) Implementation or review of basic health and safety practices, 2) Development of standard quality procedures in all sites, 3) Ongoing improvement projects to elevate each site's efficiency and cost competitiveness, 4) Develop standard processes to stabilize the improvements through Kaizen.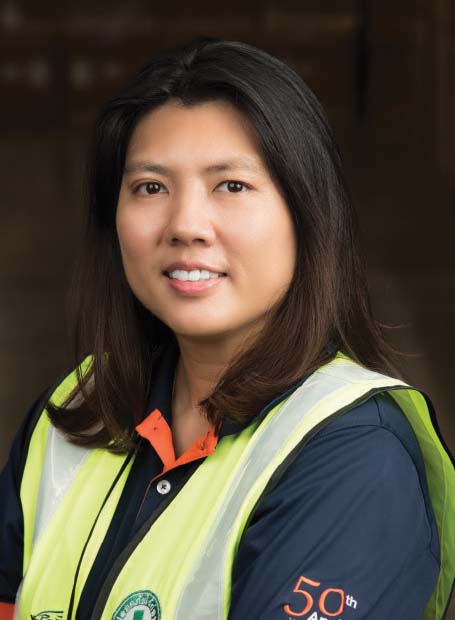 "Our optimization processes can begin once we are assigned tasks by executives (Top Down), or operators (Bottom Up). These processes involve examining problems that occur at our sites, inspecting recorded data such as profit and loss statistics and damage reports, or operators KPI (Key Performance Indicator), to find an opportunity for improvement," said Ms. Kantasiri.
"Once we detect problems, we will study and research the working processes on-site with the operator and investigate the origin of problems. Then, we will go on to find a solution for such problems, and standardize the solution, which in turn, eliminates such problems for good. This practice aligns with Yusen Logistics' 3C's core values, which comprise Connected, Committed and Creative," she continued.
Fundamental Factors
The second core element of Yusen Logistics' operational optimizing initiative focuses on continuously improving service quality while minimizing operational cost, which is directly aligned with the Kaizen philosophy.
In Europe, Yusen Logistics is driving operational excellence forward by holding a yearly Kaizen competition aimed at empowering colleagues to take the lead in enhancing their own operational services. The annual competition, which is open to all teams and sites from across Yusen's Europe region, has proven successful in fostering a culture of continuous improvement in line with the Japanese Kaizen philosophy.
Similar competitions could also be carried out in South East Asia where Yusen Logistics would like to propel these values and attitudes.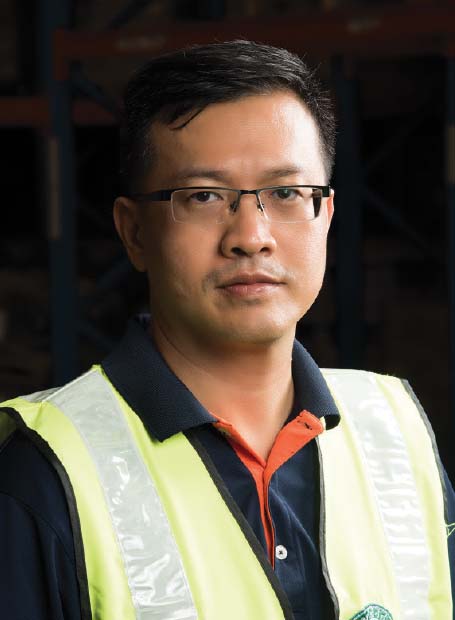 "Our goal is to maintain and improve our standards, whilst serving customer's satisfaction," added Mr. Phokasemsarn, as he revealed that the QPI team has guided Yusen Logistics (Thailand) into a new frontier in terms of service providing, and encouraged the Company to start offering new services, in response to customers' growing demands.
"As we optimize the Company, we are starting to offer new services which we never delivered in the past. We are driving the Company to a higher standard of quality, as we continually raise the benchmark to attract new customers whilst retaining those we already have," he said.
The fact the Company is embracing these concepts into their corporate culture, leads Mr. Carnell to believe that Yusen Logistics is an outstanding service provider, "We are cultivating an engaging mindset by strengthening our operating processes for employees, by acknowledging the benefits of the results rather than forcing them to make sudden changes," he explained.
"This corporate culture translates into superior delivery performance, lower operating costs, and improved processes. For customers, that equates to peace of mind, and for the Company, it means having a competitive advantage," he reiterated.
In the middle of an on-going race between logistics service providers who are striving to elevate their quality standards through diverse and unique ways, Yusen Logistics (Thailand) are steadily evolving. Under QPI's optimization strategy, the Company is continuously making a difference by embracing ideas and suggestions from every employee with open arms, under the guidance of the Kaizen philosophy.
อัพเดตข่าวสารและบทความที่น่าสนใจในอุตสาหกรรมโลจิสติกส์ก่อนใคร ผ่าน Line Official Account @Logistics Mananger เพียงเพิ่มเราเป็นเพื่อน @Logistics Manager หรือคลิกที่นี่