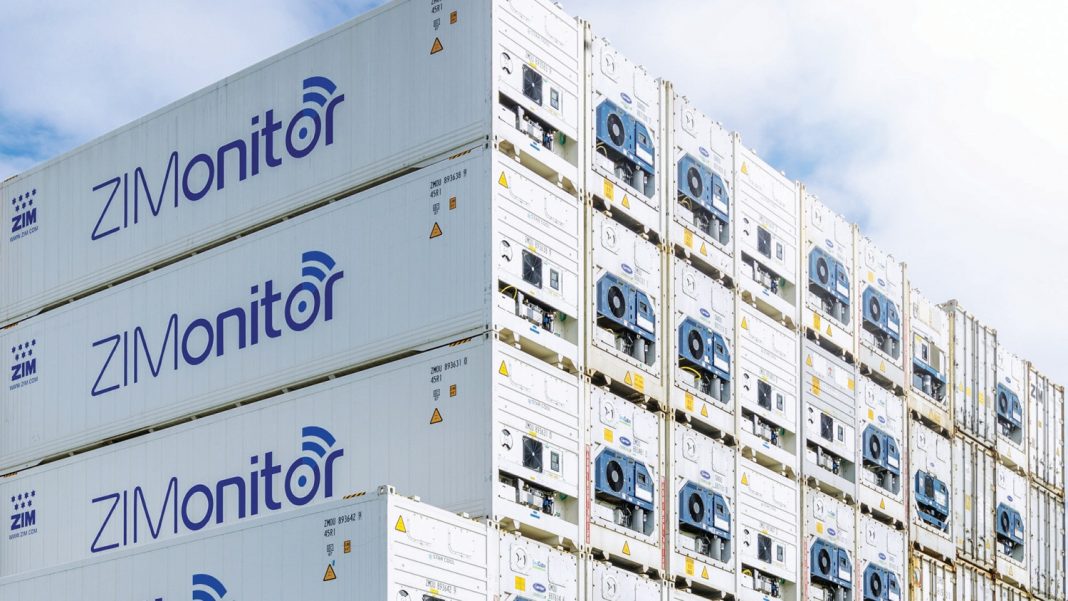 As the global demand for temperature-sensitive commodities grows year-on-year, so does the need for more technologically advanced refrigerated cargo containers, commonly known within the logistics industry as reefers.
Of all the world's ocean carriers, the company with the greatest success in the reefer business over the last five years has been ZIM, a publicly held Israeli international cargo shipping company. By successfully investing in reefer technology and development, focusing on specific countries and trade routes where the need for cold-storage transportation is high, and increasing its own reefer supply, ZIM has placed itself at the forefront of this prosperous segment within the ocean freight market.
Typically, reefer cargo includes perishable goods or high-end products such as pharmaceuticals and computer chips, while in Thailand, ZIM uses its reefer containers to ship vast quantities of seasonal fruit like durian and mangosteen to China. Perhaps more surprisingly, it also exports condoms from Thailand to countries in the Mediterranean with its temperature-controlled units, which utilise the company's ZIMonitor, a cutting-edge monitoring unit that puts all of the containers' information right at customers fingertips.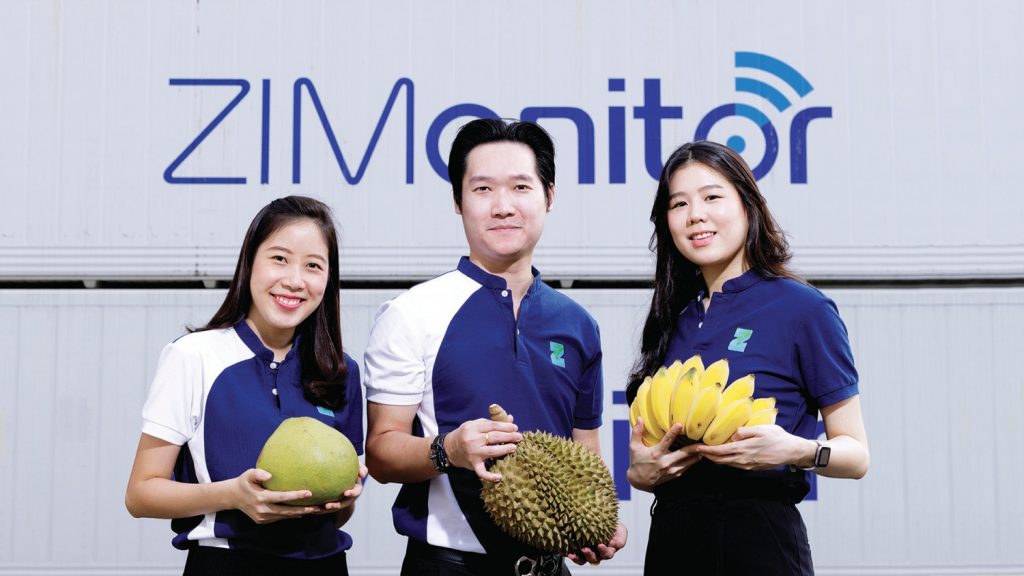 To learn more about ZIM's commitment to Thailand and its modern fleet of reefer containers, LM had the pleasure of speaking to Michael Shvarzman, Head of ZIM's Global Reefers and Special Cargo Unit, and Steffi Chow, ZIM's Asia Reefer Manager, who explained how ZIM's agile strategies have allowed it to become a top player in reefer cargo. Also weighing in with insights into ZIM's Thai exports was ZIM's dedicated Thai reefer team, including Rinthida Jiemvitayanukoon, Country Sales Manager for Thailand, and Nutthawut Wiwatbutsiri, Reefer Sales Executive for ZIM Thailand.
The Modernisation of ZIM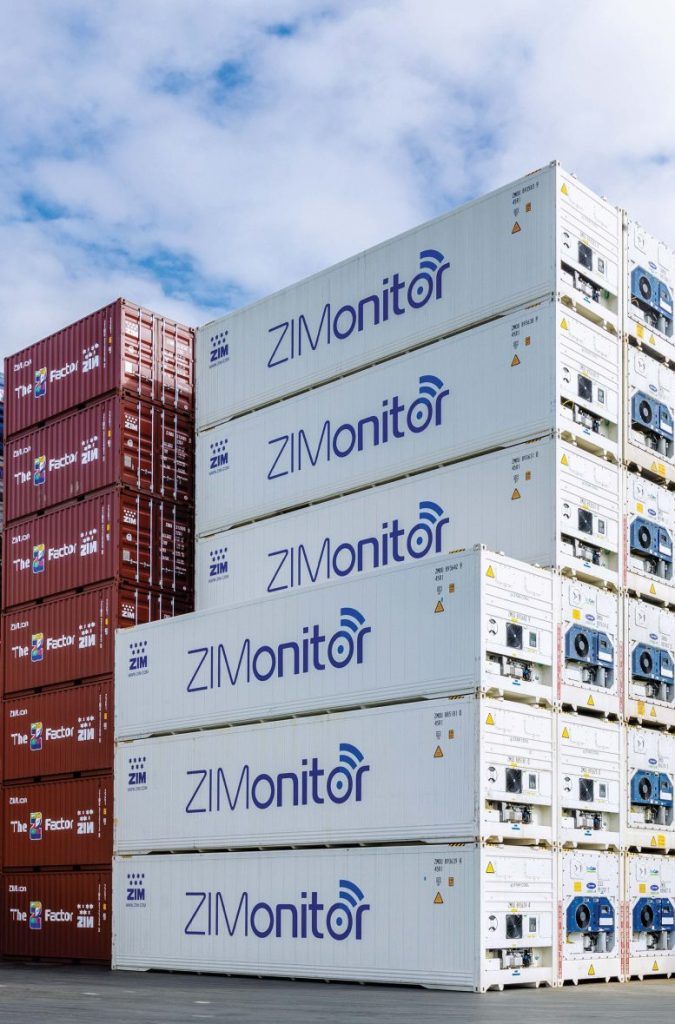 With over two decades of service at ZIM under his belt, it is fair to say that Mr. Shvarzman has seen more than a few changes at the company throughout his career. However, in his current role as the Head of Global Reefers and Special Cargo Unit, he is now at the forefront of ZIM's mission to capitalise on reefer trade.
"When I was appointed to transform and innovate ZIM's reefer fleet, I decided that we really had to go back to the drawing board and plan how to achieve our goals. So in 2016, we decided to focus on ten target countries that we recognised to have high growth potential, and Thailand was one such country," explained Mr. Shvarzman.
"We already had a solid team based in Thailand, plus we have fantastic local coverage with Gold Star Line. To build upon that foundation, we decided it was crucial to then recruit a dedicated reefer sales team in each of those ten countries to help us become more specialised and seek out new customers," he continued.
With the groundwork complete, Mr. Shvarzman then turned his attention back to ZIM's HQ to highlight a critical weakness of the company at the time, namely the age of its reefer fleet. Back in 2016, the average age of one of the company's reefer containers was 11 years. Since then, the company has invested in 8,000 new containers and reduced its average containers age to under 5 years, making it the youngest reefer container fleet in the industry.
ZIM's Thai Reefer Team
As well as sales, the Thai reefer team help ZIM to provide valuable customer service that focuses entirely on reefer cargo. In doing so, customers get the best experience possible since all of ZIM's reefer team are well versed in the correct terminology and lingo surrounding the niche refrigerated-cargo market. This is achieved through ZIM's specialised reefer training program, which gives its staff the tools needed to provide the best service in the business.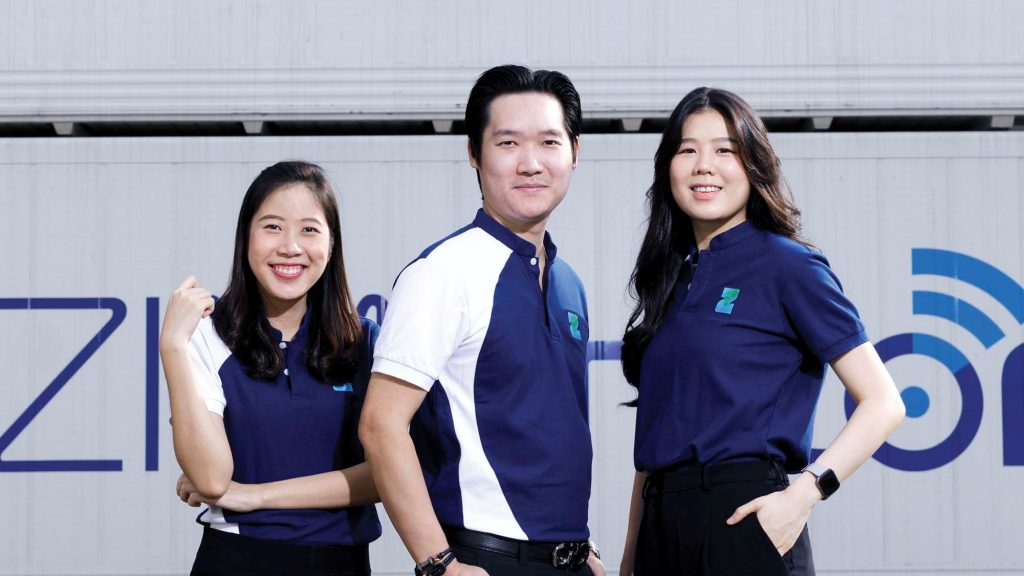 Once a member of staff has learned the ropes and completed ZIM's reefer training, they fully understand the needs of the shippers and how precious this type of cargo is to them. More importantly, they know the risks involved in dealing with temperature-sensitive cargo and how much is at stake if it were to be damaged in transit.
In line with their capabilities to handle reefer cargo, the Thai reefer team can also escalate issues and get answers back to customers quickly, thanks to ZIM flat organisation structure. Additionally, ZIM's reefer rates are controlled through its regional offices, which saves time and makes the company more agile, leading to fast answers to clients.
Recognising Seasonality
ZIM's next move was to look at the seasonality of its target countries and cargo-match imports and exports from different ports along its trading lines to limit the number of blank sailings for its brand-new fleet of reefer containers.
"Ensuring these expensive assets are in the right place at the right time is crucial," said Mr. Shvarzman. "A great example is Thailand's famous Durian season which runs from April to July. In order to make sure that we have enough supply of reefers ready in Thailand to support the enormous export volumes of this fruit to Hong Kong, we also have to find commodities that require temperature control to import into Thailand," he added.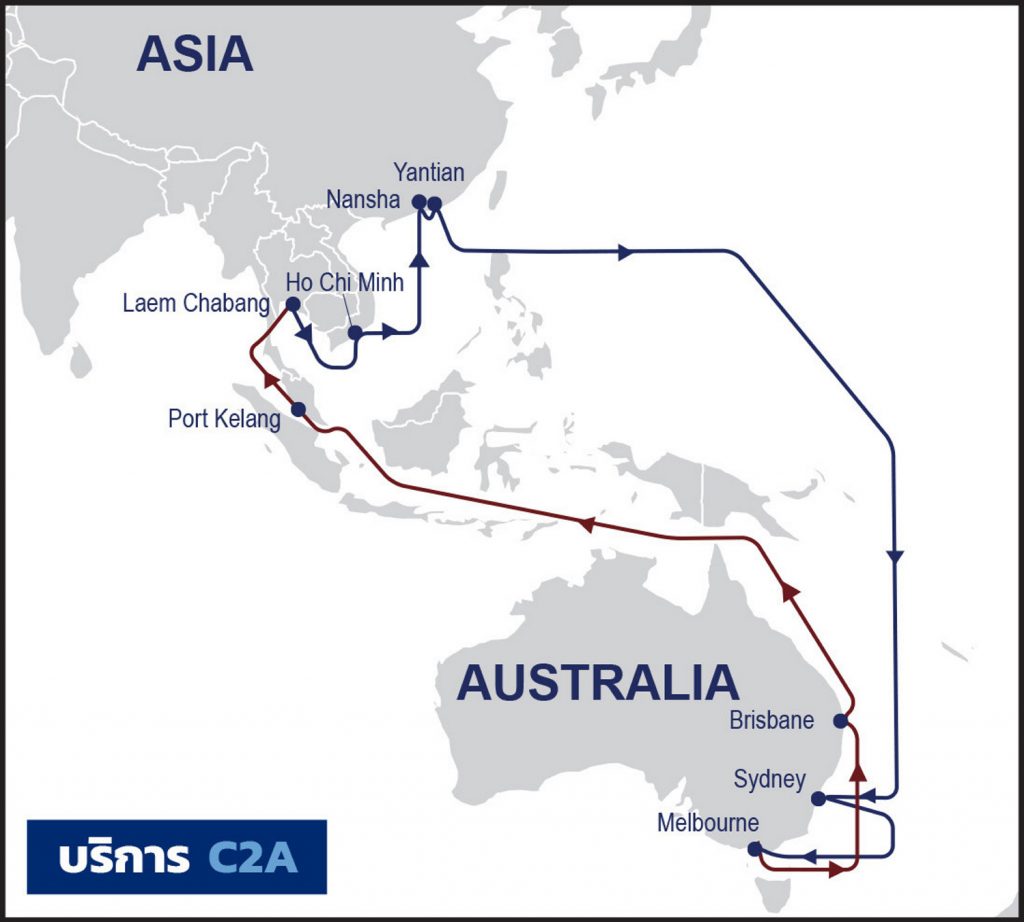 Some of the top reefer imports into Thailand include products like milk and fresh meat from countries including Australia and New Zealand, so ZIM can manage the flow of its containers to ensure that when peak season comes along, it has enough on hand to meet demand.
"ZIM has also introduced new direct services to Australia and New Zealand where the top exports include seafood and seasonal fruits like coconuts," said Mr. Wiwatbutsiri. He added, "This means that whereas in the past ZIM was required to send empty containers to those countries at great cost to pick up milk and meat, we can now make a profit in both directions."
How ZIMonitor gives 24/7 Peace of Mind
On top of the fact that ZIM invested in new containers, it was also clever enough to notice a gap in the market for a temperature monitoring device. When customers use a reefer a container with ZIMonitor installed, they can monitor their cargo and receive immediate notifications if any changes occur. This gives ZIM's customers up-to-the-minute data and alerts on temperature, humidity, power on/off, unauthorised door openings, and even GPS monitoring, all of which are beneficial when shipping sensitive, high-value cargo.
Mr. Shvarzman expanded, "ZIMonitor is a special device that is located inside the engine of the container. This means that alerts will be sent to customers via SMS or email if there is even the slightest fluctuation in temperature. The device even lets customers know if the container deviates from its planned route or if the container door has been opened. What's more, we have a dedicated and professional 'People to Act' team standing by to assist our customers 24/7."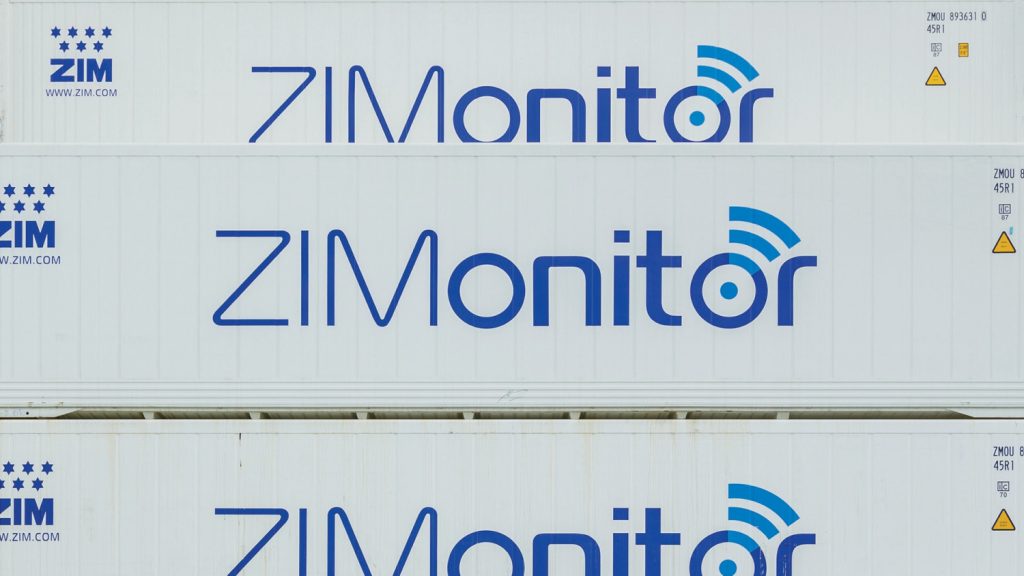 The beauty behind this service is that it protects ZIM's customers and helps them avoid risks. In cases where something does go wrong, this monitor unit helps customers instantly respond to technical malfunctions and perform damage limitations on their cargo. It can even assist them with insurance claims as it is clear to see where and at what stage along the transportation route that something went wrong.
"Presently, approximately 75% of our reefer fleet is fitted with a ZIMonitor, and our goal is to make that 100% within the next 2-3 years," said Mr. Shvarzman
ZIM's interests in Thailand
It's fair to say that ZIM's business in Thailand is booming, with 89% trade growth from January – May this year compared to the same period in 2020. The impressive success can be attributed to a combination of its new reefer fleet, the ZIMonitor, and a highly professional Thai sales team who know the market and can find the right customers to use ZIM's products and services.
The biggest markets for Thai exports are on the Intra-Asia and Asia Pacific trade routes, which, as we briefly touched on already, caters to China's love for the King and Queen of Thai fruits, durians and mangosteens.
"By using our direct services, customers can ship fruit from Thailand to China via Hong Kong, which gets transported to Guangzhou for further distribution all across China. These customers require a swift transit time along with fast customs clearance. What makes our service special is the support our customers get from our sales agents who know all the technical language when dealing with reefer cargo. Furthermore, thanks to our new technology and young fleet of reefer containers which helps to keep food fresh, customers can expect to get up to three days extra shelf life for fruit products," explained Ms. Chow.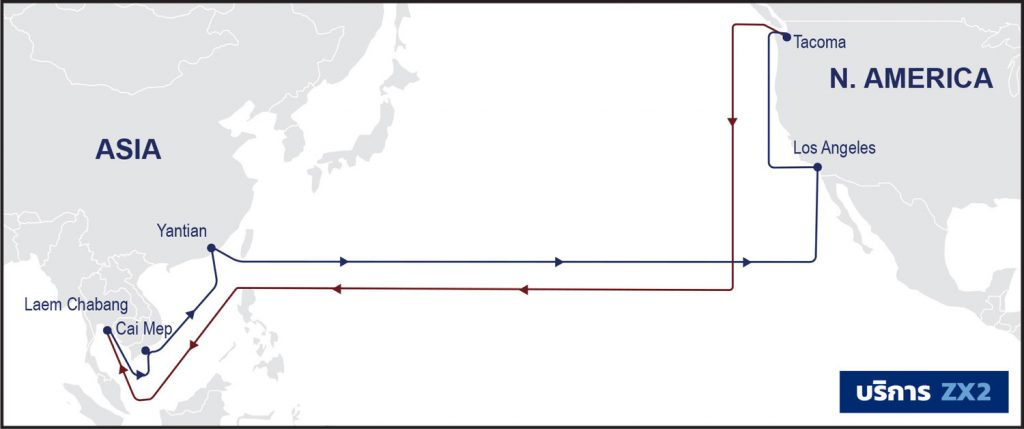 Another popular and lucrative service from ZIM is the newly launched ZX2 from Laem Chabang Port in Thailand to Port of Los Angeles in the U.S. "This new service gives our customers a huge advantage in terms of transit times," said Ms Jiemvitayanukoon. "Our customers in Thailand use our reefer services on this trade route mostly to ship seafood and fruits," she noted.
Agility is ZIM's Backbone
ZIM prides itself on being highly adaptable when it comes to finding new markets and the type of cargo it wants to transport. As a result, when new trade patterns emerge, ZIM can adjust its vessel callings rapidly to respond to the new opportunities.
In fact, ZIM does not simply sit back and wait for business to fall into its lap. Instead, it analyses logistical data, thinks strategically, and uses its equipment and connections wisely to find customers before they even know about ZIM or its services, making it one of the most perceptive ocean carriers worldwide that knows its strengths and how to use them effectively.
With a combination of its strong reefer team in Thailand, a brand new fleet of refrigerated containers kitted out with its innovative ZIMonitor units, and the steadfast leadership of Mr. Shvarzman, ZIM expects to continue growing its reefer trade volumes in this highly profitable market segment, especially on Intra-Asia routes.
---
อัพเดตข่าวสารและบทความที่น่าสนใจในอุตสาหกรรมโลจิสติกส์ก่อนใคร ผ่าน Line Official Account @Logistics Mananger เพียงเพิ่มเราเป็นเพื่อน @Logistics Manager หรือคลิกที่นี่